What Is a Derby Cane?
Derby canes are perhaps the most popular type of cane, due to their versatility and practical advantages. They look equally at home outdoors, at a formal event or on the high street.
What Is a Derby Cane?
A Derby cane is characterised by the distinctive hook at the end of the handle. They are made from a variety of materials, and are available in a range of patterns and finishes. They are extremely popular due to their practicality and elegance.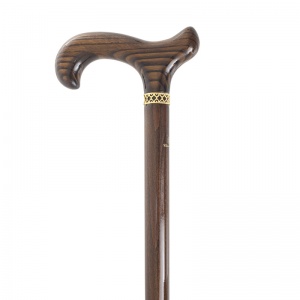 What Are the Advantages of a Derby Cane?
Thanks to the small hook on the end of the handle the Derby cane can easily be hung over your elbow or the edge of a table, allowing full use of your hands. The sticks also offer fantastic support and balance as they carry the user's weight directly over the shaft.
What Is the History of the Derby Cane?
The Derby cane is actually extremely old, originating in the 1400s. It takes its name from the English city on the banks of the river Derwent in Derbyshire. Supposedly it was favoured by Lord Derby, who wanted to hook his stick over his arm so he could keep his hands free.
How Do You Hold a Derby Cane?
Hold a Derby cane on the same side as your good leg. For instance, if your left leg is hurt then you should hold the cane in your right hand. If you are using a cane for better balance, you could hold the cane in your non-dominant hand, so your dominant hand will remain free for everyday tasks.
Derby Handle Black Diamond Carbon Fibre Walking Stick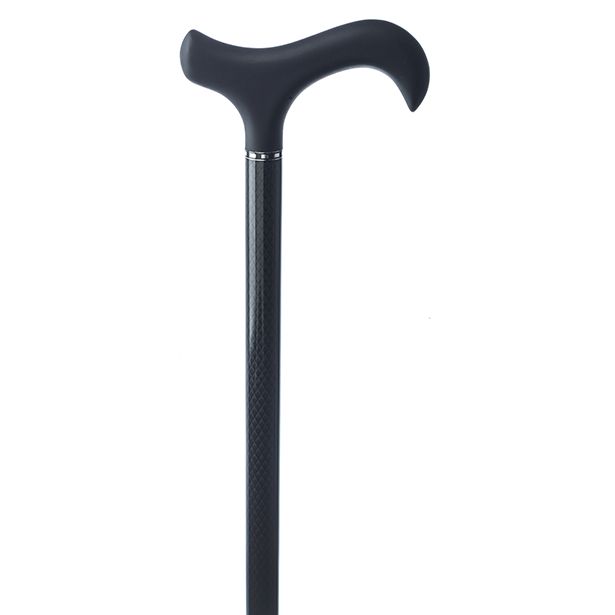 This classic Derby cane is updated with a subtle black diamond pattern along the shaft.The Derby Handle Black Diamond Carbon Fibre Walking Stick is constructed from carbon fibre which is renowned for both it's light weight and strength. The soft grip handle perfectly supports you, preventing your hand from slipping forward or backward.
Why not take a look at our broad range of Derby Canes on WalkingSticks.co.uk?
Have any questions, or something to add? You can contact our Customer Care Team at 020 7501 0591, get in touch via helpdesk@walkingsticks.co.uk, or leave us your thoughts in the comments section below!