Ultimate Buying Guide for Dents Gloves
Monday, 4 April 2022 | Jess
It was in a humble wooden house in Worcester, 1777, when John Dent started his small glove business. From there, the Dents brand expanded, the name quickly becoming renowned for providing superior leather goods.
There are a lot of gloves out there, but John Dent's designs have really stood the test of time. The Dents difference? Eye-catching style and incomparable quality.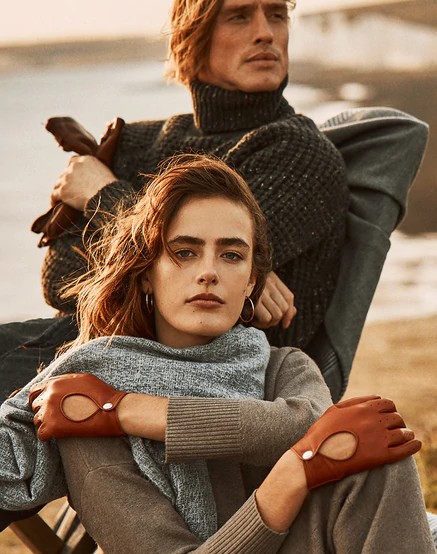 Whether you're looking for a gift for a loved one or hoping to treat yourself, our Dents range is ideal, featuring the most luxurious, timeless gloves and accessories. There are so many fantastic styles to choose from, which is why we've created the Ultimate Buying Guide for Dents Gloves to help you find your perfect pair.
What Will this Guide Cover?
In this guide to all things Dents, we'll cover the following topics:
Who Are Dents Gloves?
John Dent set up his glove-making business in 1777, initially crafting all his products in a small house in Worcester. His creativity, talent and quality craftsmanship quickly made his gloves synonymous with luxury and trendsetting style, as the business rapidly expanded across the UK and overseas. Today, Dents' glovemakers remain committed to true, superior craftsmanship in his legacy.
Where Are Dents Gloves Made?
Dents prioritises quality, heritage and authenticity. That's why all their leather gloves are British-designed, constructed in their custom-built Warminster factory. All of the Dents accessories are also designed and made in the UK.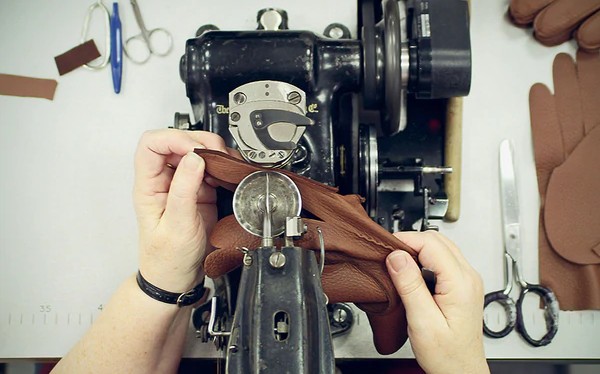 Which Leather Should I Choose?
Dents gloves are handmade with luxurious leather. As there are several types of leather available, it can be tricky to work out which is best for you. Take a look at the list below to help discover your perfect match.
Hairsheep leather: The sheep that provides this leather grows hair instead of wool, which doesn't leave any markings for a smooth finish. Well-known for its natural strength and elasticity, hairsheep leather is generally known as the best leather for gloves. It is exceptionally durable and comfortable.
Imitation peccary leather: Imipec gloves feature palms patterned to imitate peccary, the world's rarest and most luxurious leather. Dents imipec leather is decorated with the markings found on the leather of the peccary pig, indented onto premium hairsheep. This results in supple, stylish gloves.
Pig suede leather: This material is instantly recognisable by the little dots caused by the animal's follicles. Pig suede is a silky leather that has been trimmed and brushed, creating an optimally soft feel for anyone looking for a touch of luxurious comfort.
What Is the Difference Between Glove Linings?
We have three types of Dents linings available: fleece, silk and none. Take a look at the benefits of each below.
Fleece lining: This keeps the hands warm and comfortable, ideal for chilly walks in the countryside.
Silk lining: Arguably the best insulator for gloves, silk has a soft feel and is extremely versatile, keeping the hands warm in winter and cool in summer.
No lining: Unlined gloves are great for providing a closer fit, as well as enhancing grip and dexterity.
Our Favourite Driving Gloves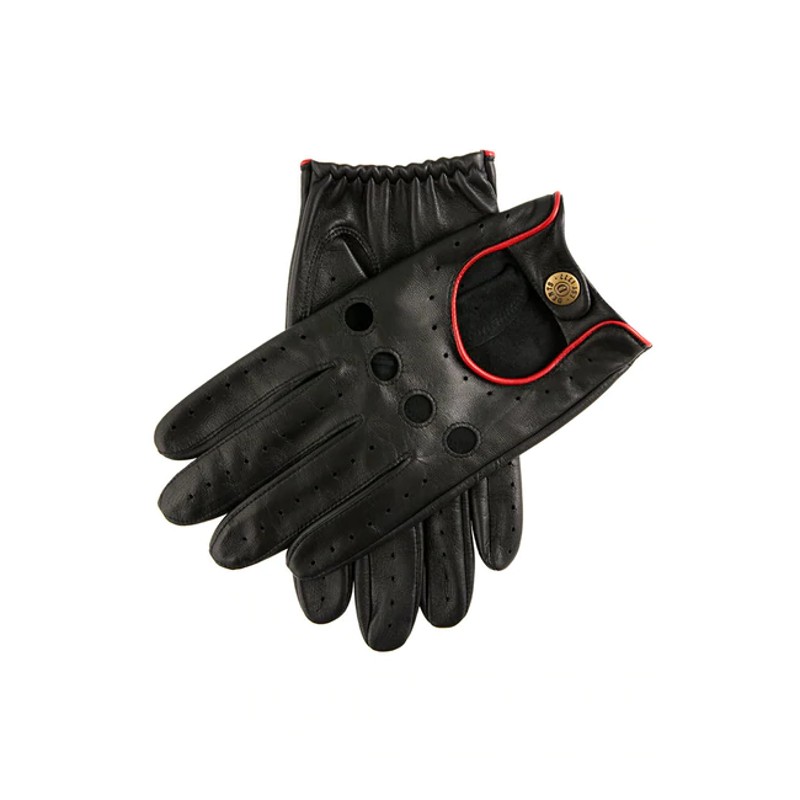 Why We Love Them:
Hairsheep leather for comfort, durability and suppleness
Cut out back and perforated detailing for breathability
Elasticated wrist and stud fastener for a secure fit
Available Colours: Black, Black with Berry Trim, British Racing Green
Editor's Verdict: The Delta Gloves are a signature part of the Dents repertoire, enhancing control behind the wheel and doubling as a timeless fashion piece. Dextrous, supple and sophisticated, these gloves are the perfect gift for that special man in your life.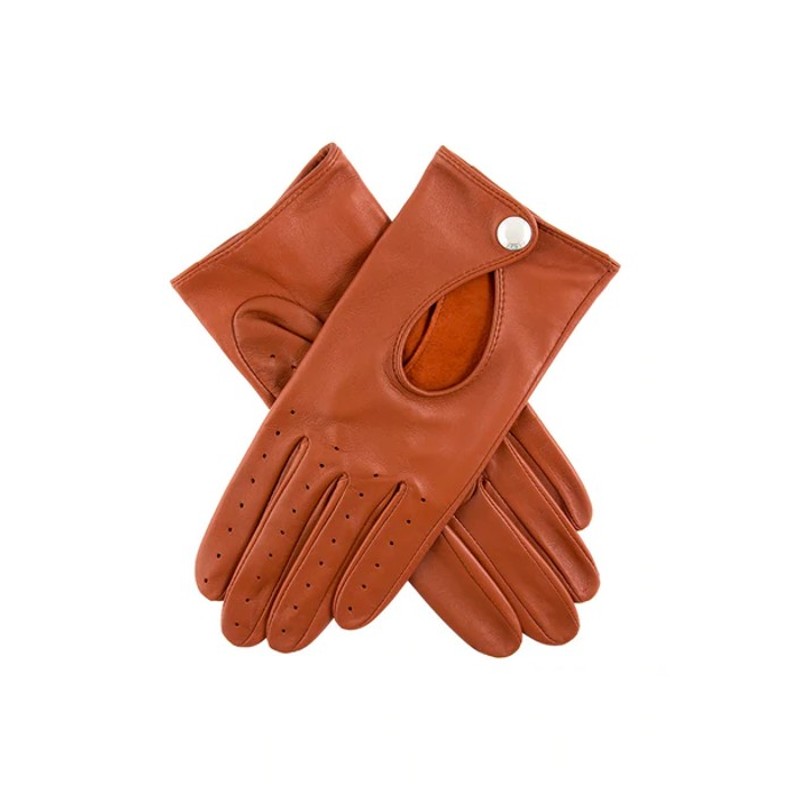 Why We Love Them:
Hairsheep leather for durability and lasting comfort
Dents dome fastener for a comfortable and secure fit
Unlined to improve fit and flexibility
Available Colours: Berry, Black, Cognac
Editor's Verdict: Supple and luxurious, the Thruxton Ladies Gloves are ideal for wear behind the wheel, or to add a fashionable and sophisticated flair to your outfit. However you decide to style yours, the Thruxton's classy, elegant design is sure to turn heads.
Our Favourite Walking Gloves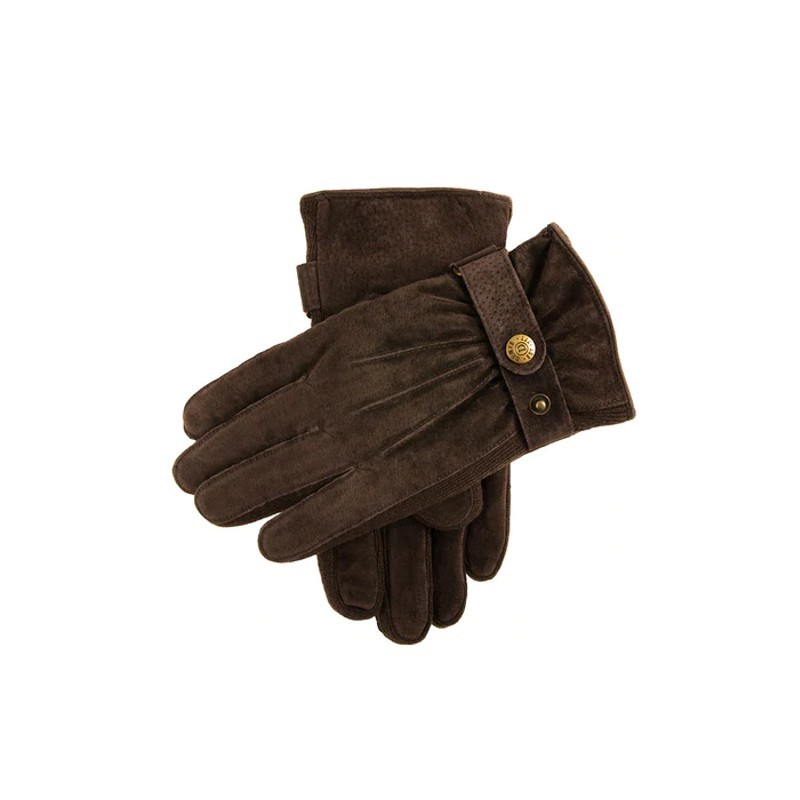 Why We Love Them:
Pig suede leather for a silky, soft feel
Knitted sidewalls for comfort and warmth
Elasticated wrist and stud fastener for a secure fit
Available Colours: Black, Brown
Editor's Verdict: Imagine this: a fresh autumnal morning, not a cloud in sight, strolling across the beautiful English countryside. The Chester Fleece-Lined Gloves are the perfect companion, charmingly soft and insulating. The fleece lining protects the hands from chilly weather, keeping you toasty-warm at all times.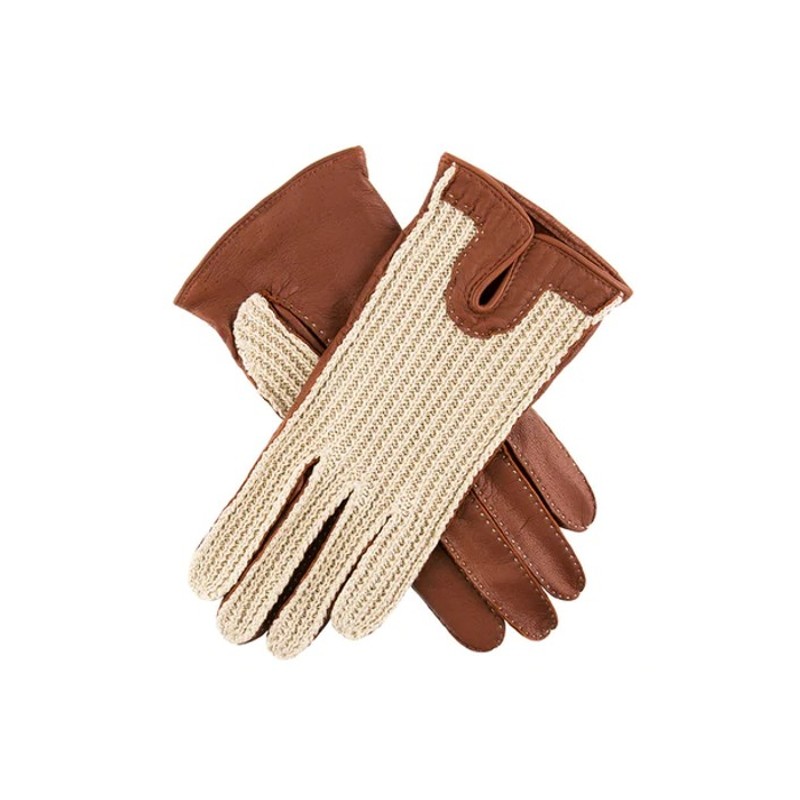 Why We Love Them:
Imitation peccary is comfortable and affordable
100% cotton crochet back is soft and cosy
Top vents enable an easier fit around your wrist
Available Colours: Black, Cognac
Editor's Verdict: Doubling as walking or driving gloves, the Kelly Women's Gloves have truly got it all. They'll definitely add a suave, luxurious flair to your look when paired with a classy winter coat, as well as keeping your hands optimally warm.
Our Favourite Flat Cap
Why We Love It:
Yorkshire tweed is comfortable and high quality
Check design is timeless and attractive
Quilted satin lining feels luxurious against the skin
Available Colours: Blue, Charcoal, Sage
Editor's Verdict: As well as luxurious gloves, Dents also has a charming selection of flat caps. Abraham Moon is renowned for its consistent quality and up-to-date styles. The Abraham Moon Check Tweed Cap is eye-catching and cosy, perfect for a stroll in the country.
Why We Love Dents Gloves
We're sure you're convinced by now, but if not, here are just a couple more reasons why we love Dents Gloves.
Totally sustainable: Dents sources its leather from trusted suppliers who respect animal welfare. All their leather is sustainably sourced, the vast majority being a by-product of the food, wool and dairy industries. This makes it a 100% sustainable and renewable resource.
Classically designed: Each pair of our Dents gloves is supplied in a classic, vintage style. Though perhaps best paired with a classic car, this selection is guaranteed to add a flair of sophisticated charm to your wardrobe.
Made by hand: Did we mention that all of the Dents gloves are handmade? These products are incredibly authentic, individually prepared to ensure the highest quality and absolute height of luxury.
The Choice Is In Your Hands
We hope this article has helped guide you to the perfect pair of gloves, whether you're headed to the countryside or off on a long drive. Whatever your reason for buying a new pair of gloves, Dents ensures you'll be wearing them in style. If we've piqued your interest, you can find even more Dents Gloves and Accessories right here at WalkingSticks.co.uk.
Got a question, or something to add? Let us know in the comments below, or find us on Twitter and Facebook.