National Gallery Canes: Show off Your Love for the Nation's Favourite Paintings
Wednesday, 22 November 2017
Are you sick and tired of the same old walking stick designs? Do you want a walking stick that can show off your love of art? If so, we have something that you'll love. Our range of National Gallery walking sticks have been designed to showcase some of the most famous works of art you can find in London's National Gallery.
Supportive Accessory
These National Gallery canes give you the best of both worlds by providing you with light support while also remaining extremely fashionable. The canes come in all shapes and sizes, from folding to non-folding and with a Derby or a petite handle. This ensures you get the stick that's perfect for you.
The walking stick shouldn't be underestimated; you can get a cane that's designed with a range of different patterns or motifs, making them an excellent accessory to showcase your personality or round off your outfit. And these particular National Gallery canes have been designed with actual details from famous paintings, making them an excellent talking point or a fantastic way of showing off your love for a certain painting.
Support Yourself and the Gallery
Not only does purchasing a National Gallery walking stick help provide you with the support you need to go about your day, but it also helps support the National Gallery itself. Each sale of these sticks makes a small contribution to conserving some of the nation's favourite paintings. This means that when you next visit the gallery, you can rest assured that you'll see the paintings you love there again.
Derby Support
All the National Gallery canes have been created with either a Derby handle or a petite handle, the latter of which is a smaller version of the Derby handle. These are elegantly shaped, making them suitable for a wide range of settings. The handle's curved edges prevent your hand from slipping and also allow it to be hooked over your arm or a table's edge when you don't require the stick.
Bosschaert's 'A Still Life of Flowers in a Wan-Li Vase'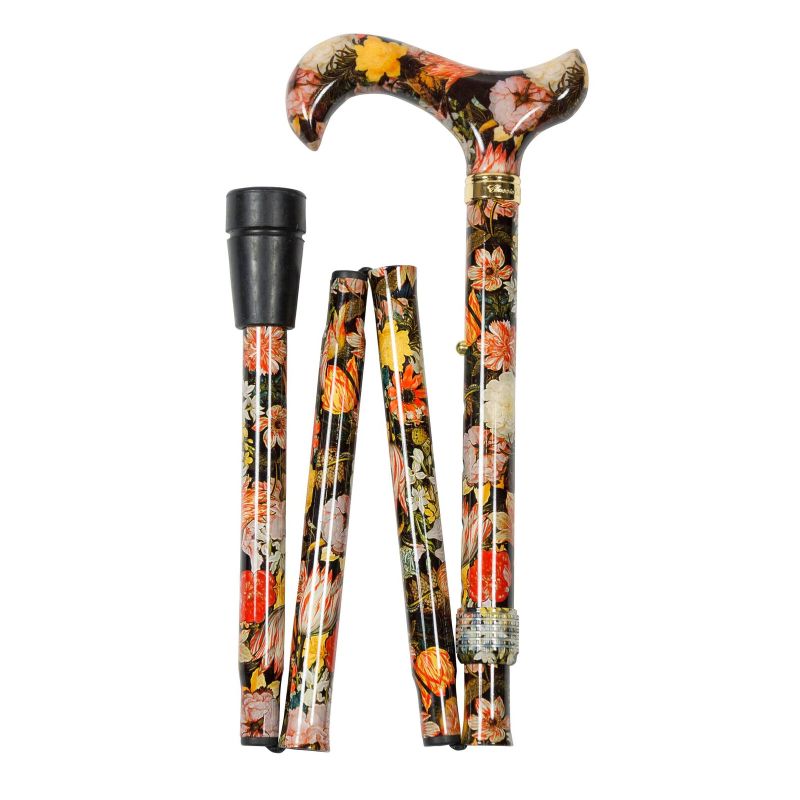 Although Bosschaert's painting might look fairly commonplace nowadays, at the time it stood out as a painting that showcased a range of rare and exotic flowers and items. Each of the walking sticks that have been created with Bosschaert's painting in mind feature actual details from 'A Still Life of Flowers in a Wan-Li Vase'. As this is one of the National Gallery's most famous and best-loved paintings, it's a fantastic conversation starter and is sure to be recognised by art enthusiasts.
Stubbs' 'Whistlejacket'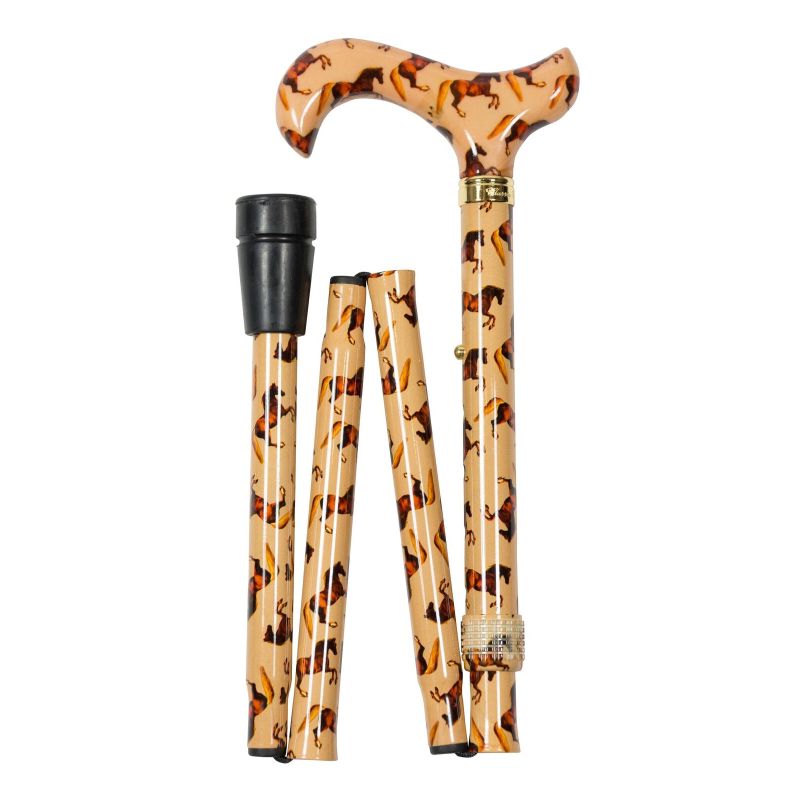 Despite its large design, trying to catch a glimpse of Stubbs' 'Whistlejacket' portrait can be difficult. This is because it's one of the most popular paintings in the National Gallery and is often surrounded by people. The 'Whistlejacket' range of walking sticks allow you to admire the horse whenever you want.
With its repeating stallion design on a yellow-cream background, this particular stick is ideal for semi-formal events or when you're attending the races. The cane is sure to stand out to those who have a discerning eye.
Van Gogh's 'Sunflowers'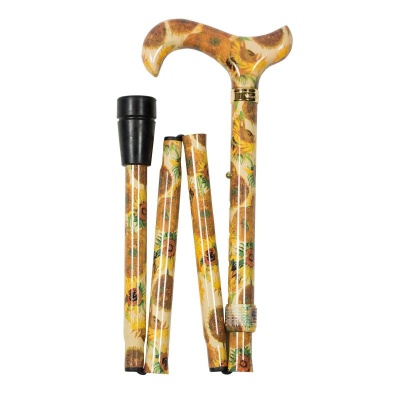 To Vincent van Gogh, yellow symbolised happiness and optimism. Perhaps this is why the painting is one of the most popular in the National Gallery, and one of the most recognised and reproduced the world over. Painted in the South of France, the 'Sunflowers' range of walking sticks allows you to take a part of Provence with you wherever you go.
National Gallery Canes at WalkingSticks.co.uk
At WalkingSticks.co.uk, we offer a range of National Gallery canes with the above designs. With Christmas fast approaching, one of these sticks would make an excellent gift for a friend or a family member who loves art. Better yet, the canes are adjustable in height, meaning they'll suit a range of people. As a result of this, even if you're purchasing the stick for an absent recipient the stick is a fairly safe present.