Children's Walking Sticks
Monday, 3 December 2018 | Admin
Most children don't use walking sticks as a fashion accessory, and hiking shouldn't be too much of a struggle for them. But an expertly crafted natural country stick will still bring a smile on any kid's face, especially if it looks just like yours.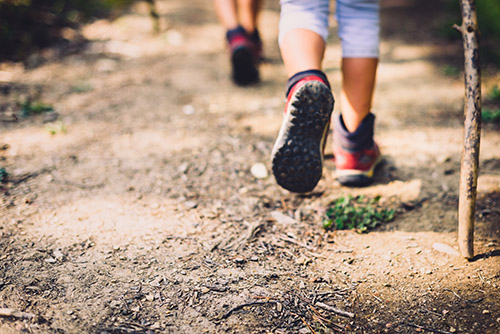 Why Get Your Child a Walking Stick?
Walking sticks for children are an excellent way of getting your child, grandchild, niece or nephew excited about the outdoors and a long hike in the countryside. Having a walking stick just like a grown-up is bound to motivate your little one to go on long walks or even hikes with you. Not to mention all the cute pictures you'll be able to take.
Needless to say, having a walking stick that offers a bit of extra support and balance when exploring the great outdoors, especially on muddy and slippery grounds, is also an extra safety precaution. If you tend to rely heavily on your hiking stick or pole when conquering hilltops, there's no reason why your child shouldn't do the same.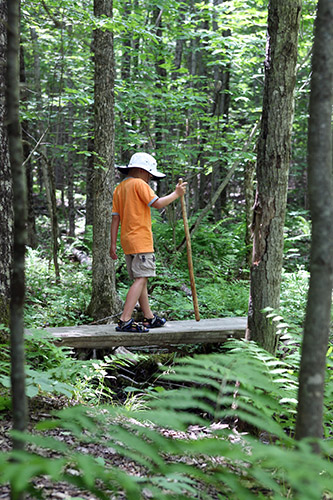 How to Pick the Right Country Stick for Your Child?
There are really only two things to consider before picking out a country stick for your child – height and purpose. A properly sized hiking stick should be the height from the top of the palm with the forearm held out in front of the body at 90 degrees to the body.
Our children's walking sticks are designed to be highly practical, as they can easily be shortened to fit your child's height perfectly. They are also very affordable, which is perfect when dealing with growing children. We stock naturally crafted walking sticks that are as practical as they are appealing
Rustic Thumbstick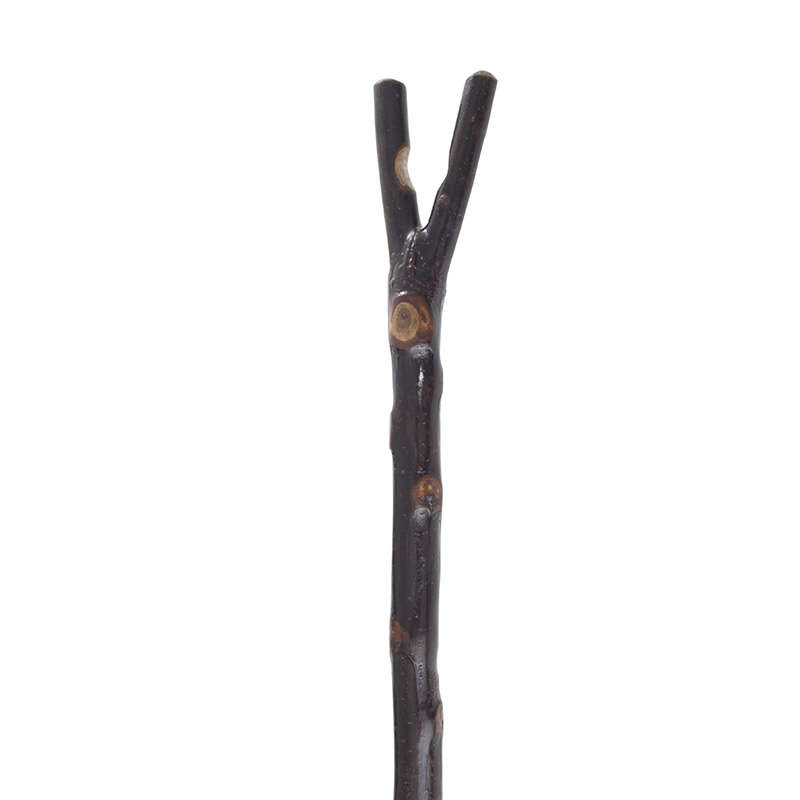 The Junior Thumbstick Children's Walking Stick is the perfect present for a child with an interest in hiking and, although this stick is a shorter and lighter version of a classic adult's thumbstick, it has all the features that make a high-quality walking stick. It is fitted with a non-slip rubber ferrule for extra safety, and a V-shaped handle, one of the most classic British walking stick handles.
The length of the Junior Thumbstick if approximately 100cm (39.5"), and can easily be shortened if necessary. The stick is produced using the coppicing method, which gives it a unique appeal that is bound to impress your little hiker.
Key Features: Thumbstick handle; 100cm (39"); 410g; rubber ferrule
Practical Staff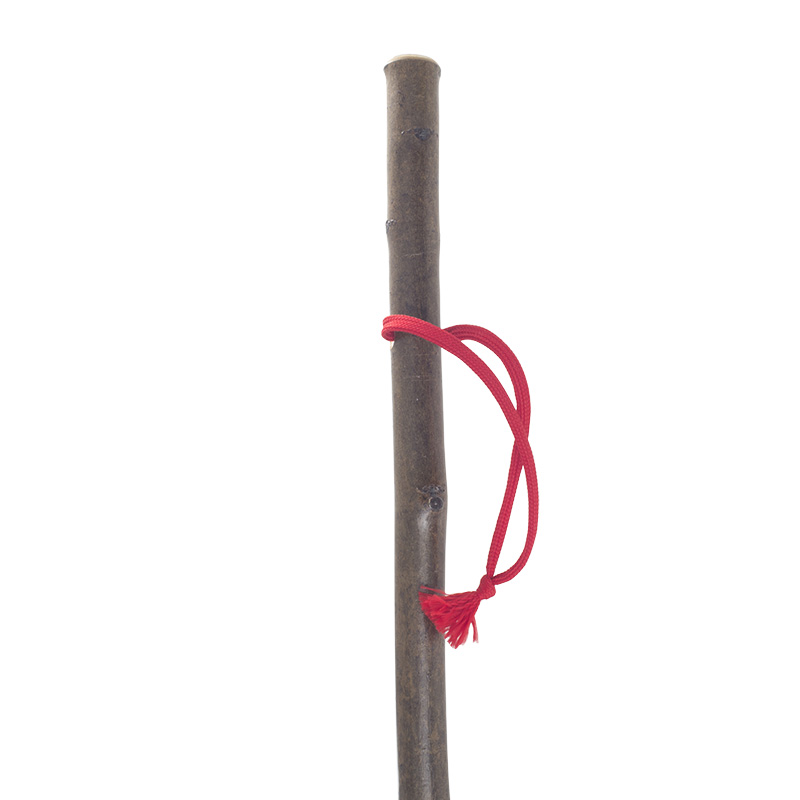 The staff is one of the most practical hiking stick styles, and if you're looking for a children's walking stick that is not only amusing for the child, but practical as well, the Junior Hiker Children's Hiking Stick is the answer. This highly reliable hiking stick features a lightweight design, and comes complete with a non-slip rubber ferrule and a practical wrist loop.
When a hiking stick is more than just for show, the right height for safe support is even more important. This is why the Junior Hiker Children's Hiking Stick can be cut to optimal size, and is also very affordable, so you can easily replace it when it no longer serves its purpose.
Key Features: Staff design; 92cm (36"); 250g; rubber ferrule; wrist loop
Classic Crook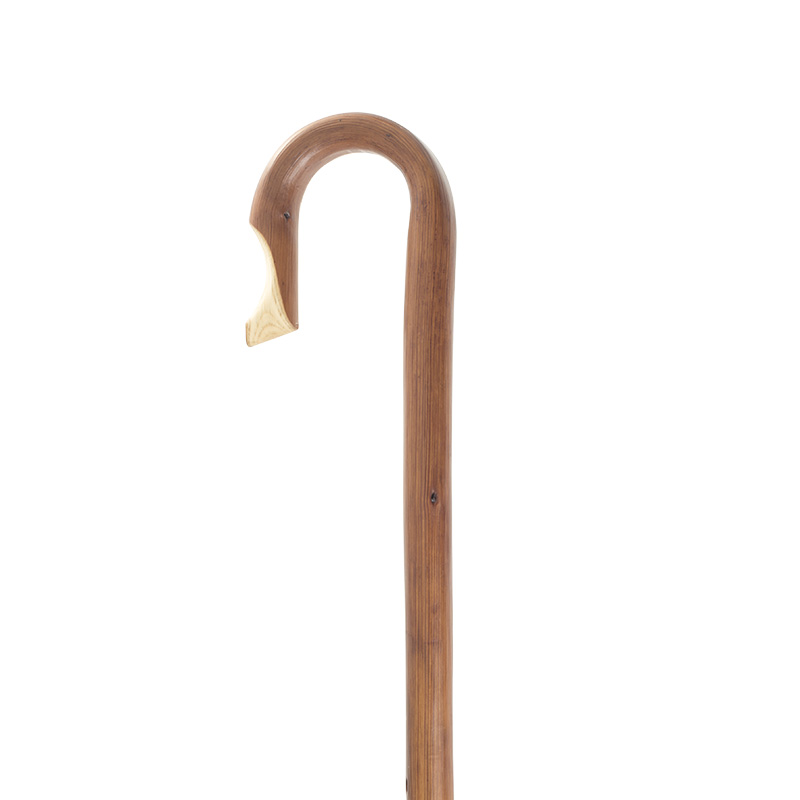 The crook is one of the most traditional country walking stick styles, and the Crook Chestnut Children's Walking Stick is the perfect child-sized replica of an authentic shepherd's crook. Due to its traditional design, this Children's Crook is often used as a crook for the shepherds in nativity plays as well.
This classic crook measures 92cm (36"), which is perfect for children under 140cm, and can easily be cut even shorter to fit your child's height ideally. The shaft is fitted with a metal ferrule, which is perfect for soft and muddy grounds, while its exceptionally lightweight design makes it easy to carry anywhere.
Key Features: Shepherd's crook; 92cm (36"); 150g; metal ferrule
Which Children's Walking Stick to Pick?
The choice is yours, but what you need to consider is whether or not you're getting a walking stick more or less for show, or will the child be using the stick as support when hiking with you. The Junior Thumbstick Children's Walking Stick is perfect if you're looking to surprise your little one with a slightly unusual gift, while the Junior Hiker Children's Hiking Stick is a highly functional hiking stick that will serve your little hiker very well.
Which stick would the little one in your life appreciate most? Let us know in the comments, or find us on Twitter and Facebook!