Best Walking Sticks for November
November usually sneaks up on us when autumn is still in full swing, but the chilly days of winter are only weeks away. The once colourful leaves are slowly starting to fall to the ground, reminding us that the season is coming to an end, and colder weather is just around the corner.
The dual nature of this month can make picking the right accessory a bit of a tricky task. Should you go with deep autumnal colours, or opt for a winter walking stick? We have quite a few suggestions that might help you make up your mind.
Adjustable Folding Fashion Derby Handle Orient-Patterned Walking Stick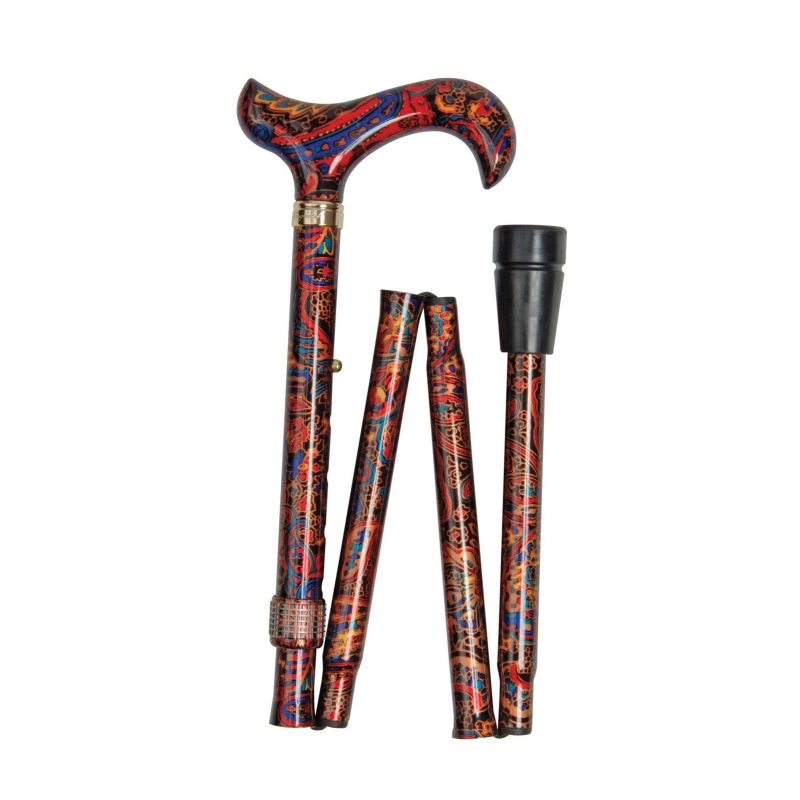 This Folding Fashion Walking Stick is a truly daring stick that's sure to get the attention of many a passerby. Although this cane's pattern is more fiery than the usual autumnal stick, its gold and red hues are perfectly warm for battling the impending winter blues.
Designed with a folding shaft, the Orient-Patterned Walking Stick is ideal for those who lead busy lives. If you're sick and tired of lugging your non-folding cane around with you, this stick is a breath of fresh air. As it can be folded into four sections, the stick can be placed in your bag when you're travelling between events or gatherings.
---
Adjustable Folding Elite Derby Handle Cream Floral Walking Stick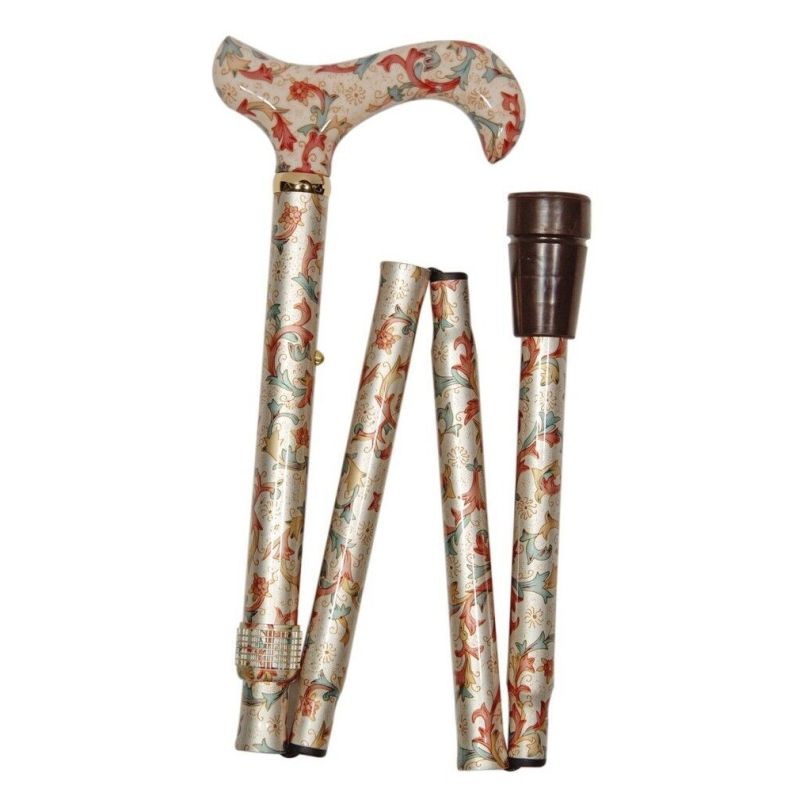 If you're looking for a fashion accessory with a cute design, the Adjustable Folding Elite Derby Handle Cream Floral Walking Stick has practically been made for you. Featuring a green and rose pink floral pattern on a cream background, this is a pretty and contemporary walking stick that's sure to brighten your day.
This cane has a folding shaft and a Derby handle. The Derby handle's curved edges add an elegant touch to the stick's design and allow the cane to be hooked over your arm or a table's edge. This makes it perfect at social gatherings when you want to display your new accessory but you need to use your hands.
---
Derby Tea Party Extending Harvest Festival Cane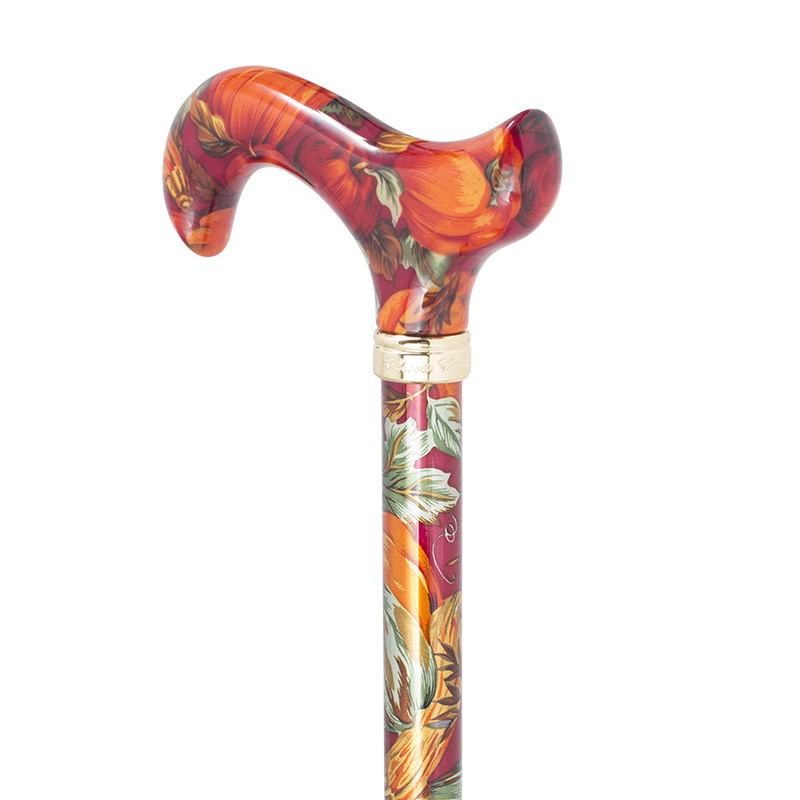 This Derby Tea Party Extending Harvest Festival Cane epitomises November's natural colours. Designed with a deep and burnt orange background and autumn fruits pattern, the stick perfectly matches the warm and vibrant colours of autumn.
Owing to the cane's truly distinct look, this Harvest Festival Walking Stick will be the centre of attention wherever you go. Whether you're looking to celebrate the Harvest Festival in style or you want a reminder of the season's stunning colours, this cane is ideal for you.
---
Green Autumnal Height Adjustable Derby Cane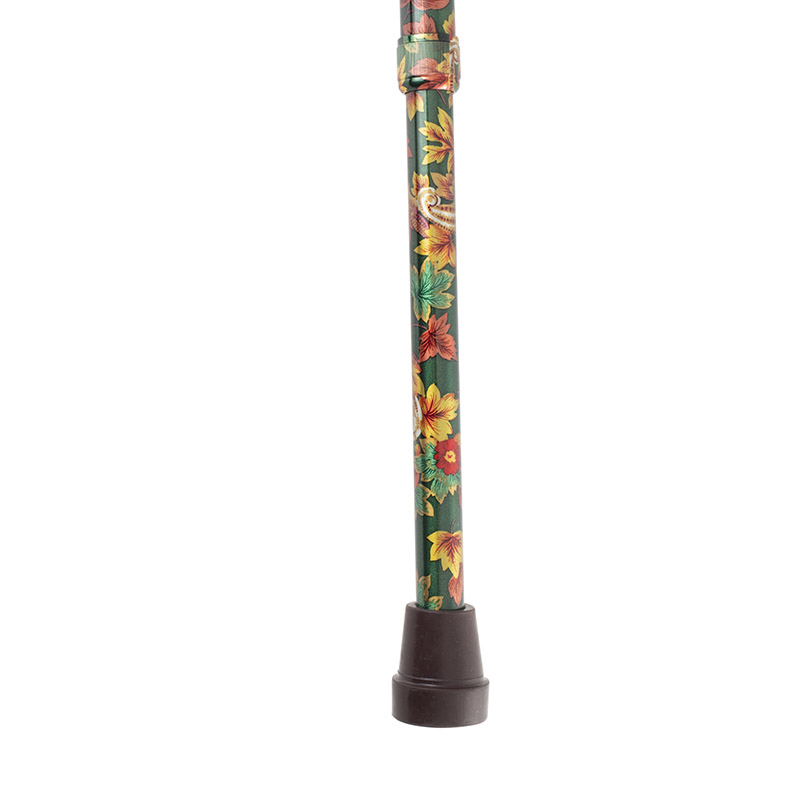 Designed with a sophisticated autumnal pattern against a dark green background, the Green Autumnal Height Adjustable Derby Cane adds class to your outfit. This walking stick wouldn't look out of place at an elegant tea or dinner party, particularly if it's paired with a neutral outfit.
This cane is also fitted with a hardwood Derby handle that has been finished with polish to give it an attractive sheen. Its red-brown colour not only adds elegance to the stick but it also rounds off the cane's aesthetic by bringing to mind the colours of autumn.
---
Holm Oak Derby Walking Cane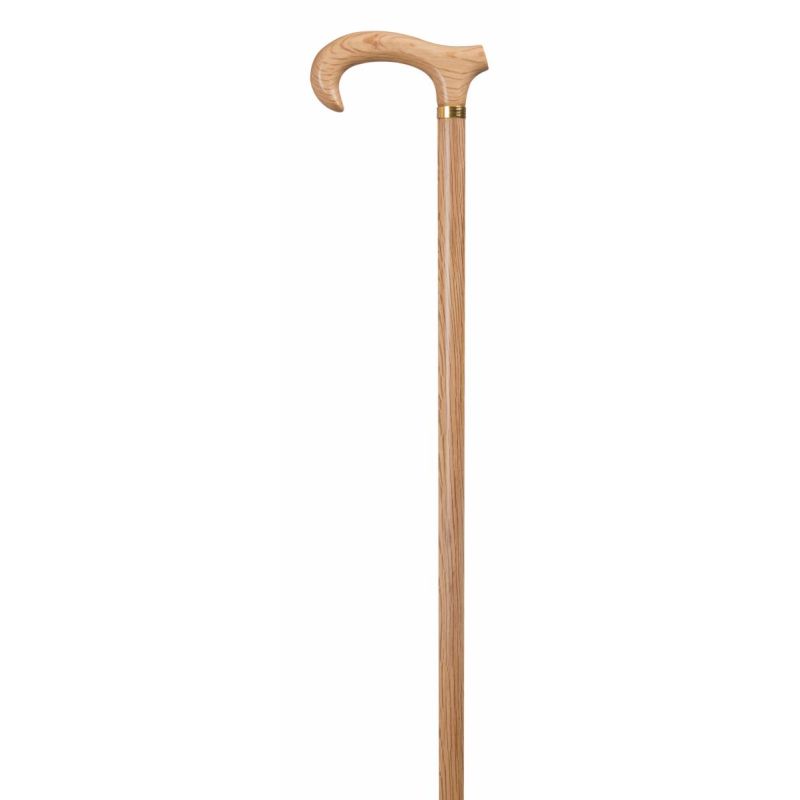 If you're looking for a November cane that's a little different to the modern sticks we've listed above, the Holm Oak Derby Walking Cane might be ideal for you. Created from pale oak wood, this stick is a true reminder of nature that can be used all year round.
As this stick is so simple in design, it can be paired with a range of different outfits, from the subtle to the truly bold. This makes it a perfect accessory if you're looking to wear autumnal-patterned attire as it won't draw attention away from your clothing.
---
Enjoy the striking colours of November while they last with these five walking sticks! Better yet, you can continue using the canes after autumn to keep the spirit of the season alive!
Do you have a favourite stick you love to use in November? Let us know in the comments, or find us on Twitter and Facebook!