Best Walking Sticks for December 2018
Wednesday, 28 November 2018 | Admin
The last month of the year can mean a lot of things to different people. Whether you enjoy rambling in the snow, skiing or throwing cosy family gatherings, December is the month to do it. After all, looking stylish and well-dressed is just as important during those end-of-the-month festivities as it is during your country expeditions.
If you like to accessorise with a walking stick, you know that your chosen cane needs to match not only your outfit, but the occasion and time of the year as well. That's why we've come up with this list of some of the Best Walking Sticks for December 2018. Read on to find out which one would look best at Boxing Day races and which one you can bring to Christmas dinner.
Boxing Day Races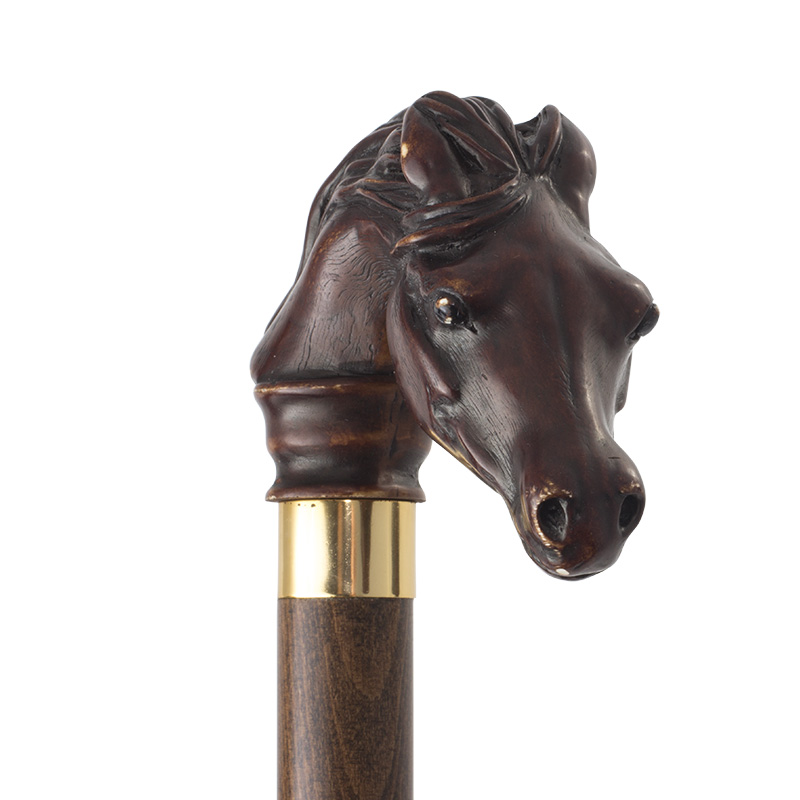 Boxing Day is one of the busiest days of the year for UK racecourses, and if you enjoy this yearly tradition, this might be a great opportunity to match a characterful walking stick to your tweeds and see your winners home in style. Featuring a horse's head in place of the handle and a traditional brown shaft that will go great with most colours, this Brown Horse-Head Hardwood Cane is the perfect accessory for such occasions.
Formal Christmas Parties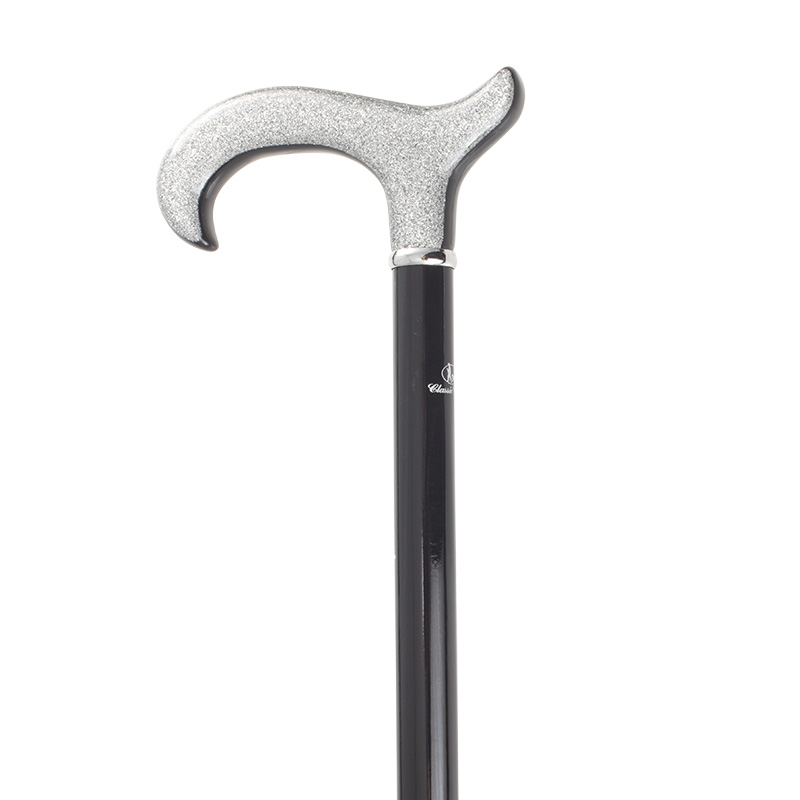 December is the month of short days, long nights and endless evening events. If you've been invited to a formal festive occasion and are looking for just the right accessory to stand out and look fabulous, the Silver Lamé Derby Cane will do the trick. This very glamorous stick features a sparkling handle, mounted on a classic black shaft for a breathtaking appearance.
Casual Family Gatherings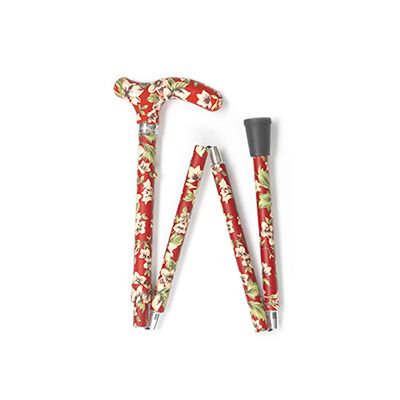 Red is the colour of Christmas, and if you want to impress the family with your bold choice of accessory, this is the cane to do it with. The eye-catching Easy Folding Adjustable Red and White Flower Derby Walking Stick features a classic Derby handle and a shaft decorated with a lively red and white floral pattern that perfectly reflects the holiday mood.
Winter Hikes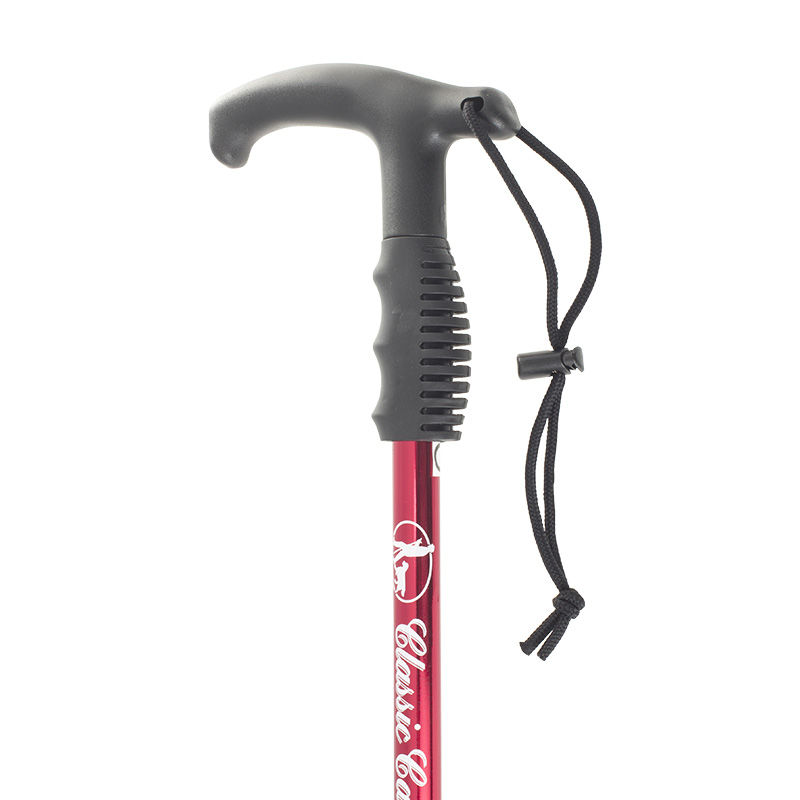 Don't let cool weather, muddy grounds and frozen footpaths turn you away from spending quality time outdoors. If you enjoy hiking or rambling in the countryside any time of the year, this Height Adjustable Red Trekking Pole is the companion you've been waiting for. Its special, rubber-spiked ferrule provides a reliable grip on soft and hard surfaces, while its innovative handle can be gripped both as a traditional right-angled handle or a staff.
Romantic City Walks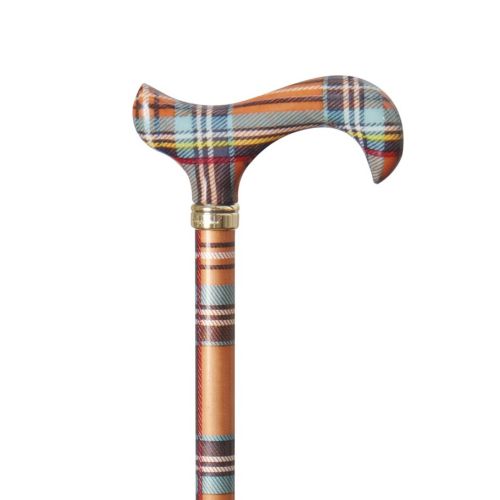 Enjoying long, romantic evening walks when the whole city lights up after dark is one of the best things December has to offer. Enjoy your evening outings even more with a reliable Tartan Derby Walking Cane that not only matches your casual yet carefully planned outfit, but also offers discreet support when you begin feeling tired or the ground gets wet and slippery.
This is the month of joyful events, family gatherings and cheerful moments, and we'd like to help you make it the best it can be. We hope our suggestions of these great walking sticks for December can help you find the accessory that will make you look as good as you feel.
Do you have a favourite holiday tradition? Let us know in the comments, or find us on Twitter and Facebook!