Best Walking Sticks as a Gift for Him 2019
Tuesday, 19 November 2019
Christmas, birthdays and even Father's days – finding the perfect gift for men is often difficult. Christmas is just around the corner, and we think that we've got the perfect Christmas gift for the man in your life. Welcome to our collection of Christmas Walking Sticks for Him, carefully selected to include everything and anything that a man might want from his stick.
Gents' Natural Oak Crook Walking Stick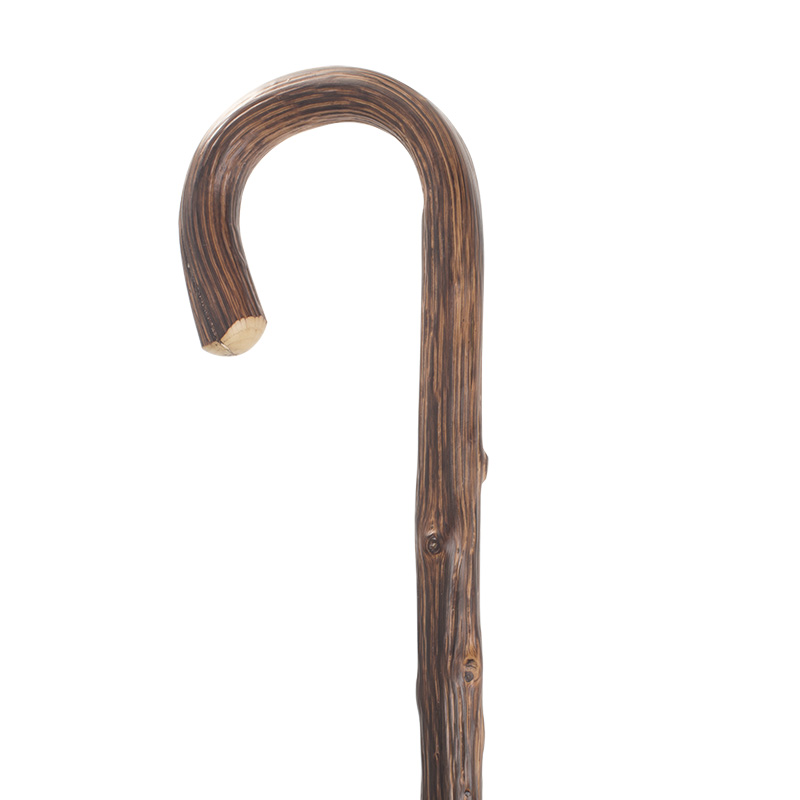 The natural, minimal and classic Natural Oak Crook Walking Stick is a great, neutral walking cane that can be used for everyday walking, hiking or just as a quirky accessory. Suitable for all tastes and styles, this affordable walking stick is an easy option if you're unsure of the recipient's taste and style.
Key Features: Natural design, made from oak, suitable for everyday use, unusual yet simple
Brown Roaring Lion Walking Cane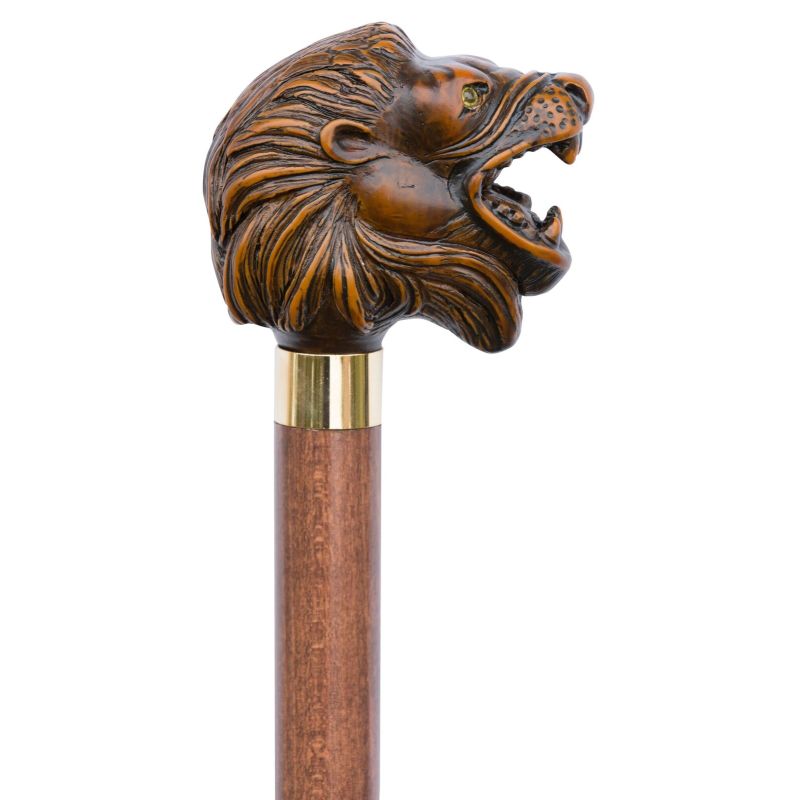 Unlike its predecessor, this Brown Roaring Lion Walking Cane is an option for those who like to take risks. Suitable for use on all formal and casual occasions, this beech wood staff can make a man's outfit complete!
Key Features: Novelty lion handle, suitable as an accessory, ideal for collectors, shaft made from beech wood
Highlander Collectors' Walking Stick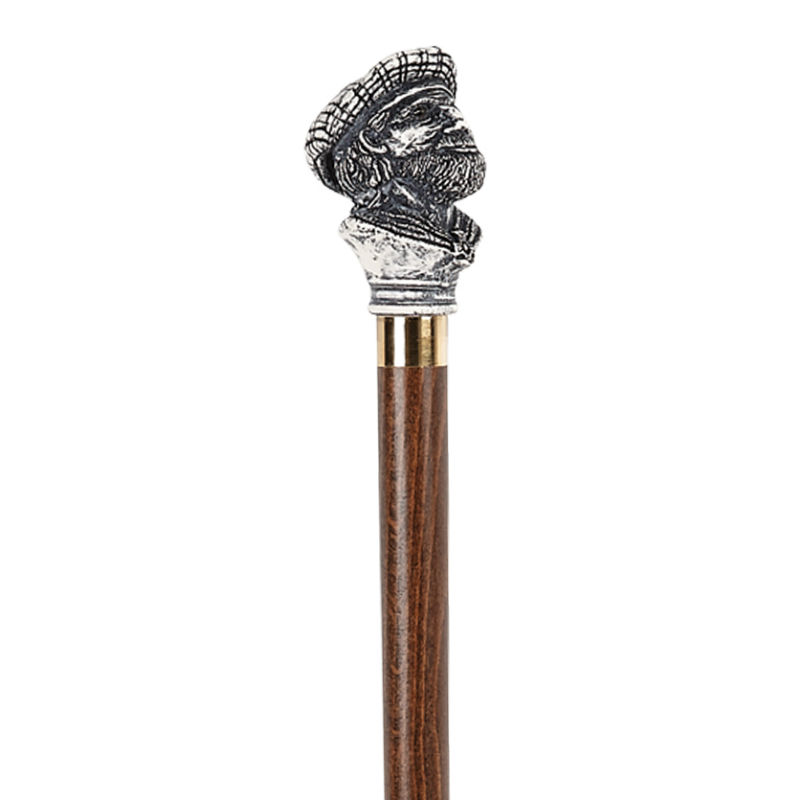 It goes without saying that the Highlander Collectors' Walking Stick is a dream come true for any enthusiast of Scottish tradition and culture. Gifting this fun novelty cane to any man interested in his Scottish ancestry will not only show you are in tune with his personal interests and hobbies, but also that you are a fun-loving person with a keen eye for the whimsical.
Key Features: Scottish highlander handle, ideal for collectors and enthusiasts of Scottish tradition and culture, suitable as a formal accessory
Gents' Acacia Classic Derby Walking Cane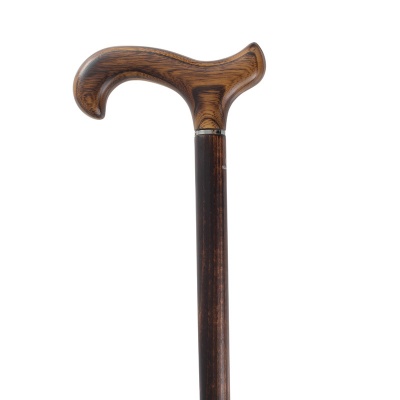 If the man you're buying for likes to be authentic and traditional, then look no further than the Gents' Acacia Classic Derby Walking Cane. An old school walking cane featuring a classic derby handle, this fashionable walking stick is a perfect gift, with one reviewer summarising "if elegant can be attributed to a walking stick, then this stick has refined elegance".
Key Features: A classic walking cane with a traditional derby handle, acacia wood means authenticity and quality, perfect for everyday use
Collared Black Cane with Crook Handle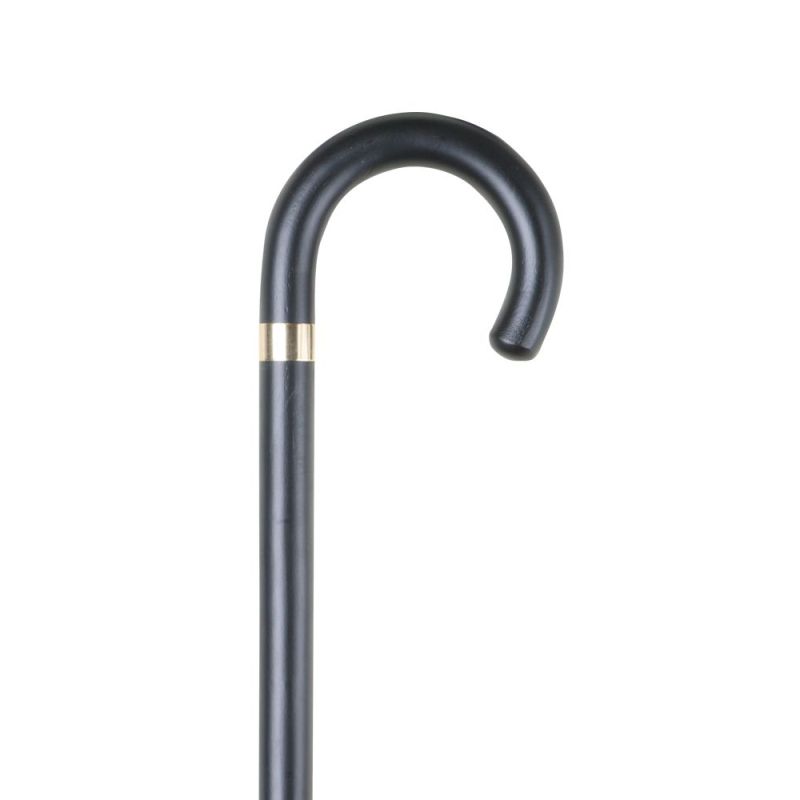 The Collared Black Cane with Crook Handle is a traditional hardwood black plain cane with a modern stylish twist. This rustic stick is layered in a black lacquered finish, making it a practical, sophisticated Christmas cane.
Key Features: Stylish, black walking cane for formal occasions, traditional with an all-black, modern twist, also suitable for walks through parks and countryside
Staghorn Handle Hiking Staff
Is the man you're buying for a keen walker? If so the Staghorn Handle Hiking Staff is an excellent choice, a hiking staff that is the product of hundreds of years of experience, learning and expertise. Improve balance and mobility while hiking, this chestnut staff is the perfect option for tough environments.
Key Features: Chestnut staff for hiking excursions, improve balance, mobility and safety, supplied with an alpine ferrule for icy surfaces
Ash Hiking Stick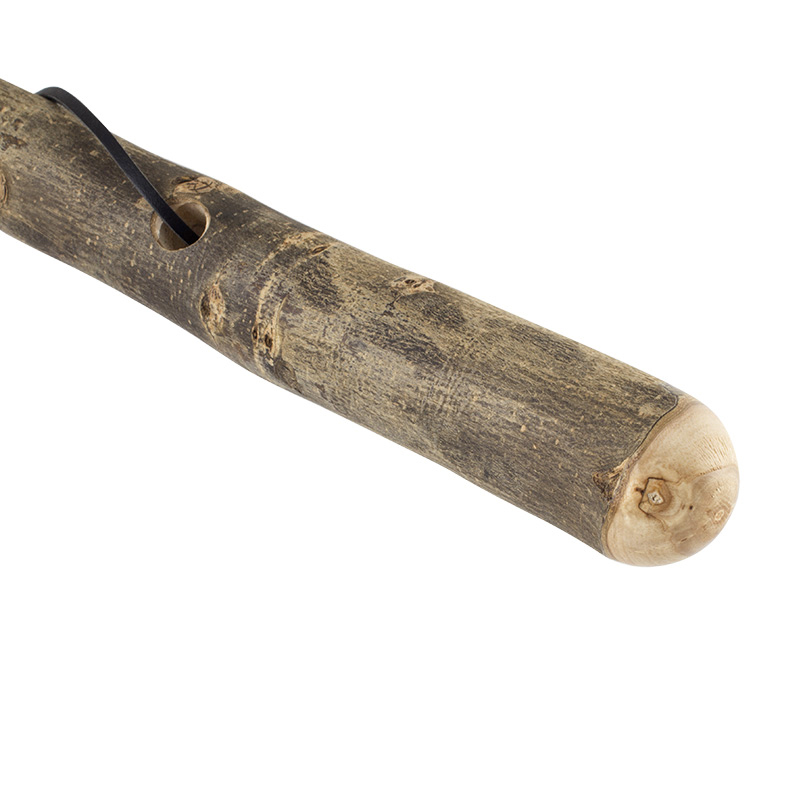 Sticking with hiking and country walks, the Ash Hiking Stick offers the user a more authentic, traditional walking staff made from ash wood. With a wrist strap for waling and a combi ferrule for stability, this hiking staff is an excellent option for cold winter walks.
Key Features: Traditional walking stick for stability while walking, practical staff features a strap for safety, rubber-spike ferrule prevents falls
Adjustable Shooting Stick with Dark Leather Seat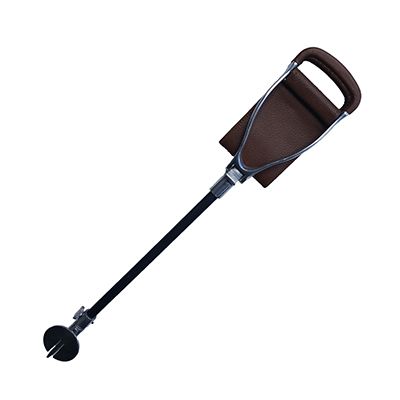 The Height Adjustable Shooting Stick with Tan Leather Seat is perfect for a loved one who struggles with mobility, featuring an adjustable seat that allows you to sit down whenever you please. Retaining the traditional brown colour of your usual walking stick, the stainless steel mainframe offers stability and strength.
Key Features: Small seat allows you to sit down as you please, stainless steel mainframe for stability, retains style for those who're fashion conscious
If you love the idea of getting him a walking stick, but think our above suggestions are a bit bland, make sure to check other Great Gift ideas as well, including Best Walking Sticks for Collectors, Walking Sticks for Dog Lovers, Walking Sticks for Grandad or Walking Sticks for Hikers.
What's your go-to gift when shopping for men? Let us know in the comments, or find us on Twitter and Facebook!