Best Fashionable Walking Sticks for Formal Events
There are countless different walking sticks on offer here at WalkingSticks.co.uk, with plenty of different styles, uses and strengths to choose from. When deciding which stick or cane is for you, there will be different aspects that stand out to you, but often one cane cannot meet all of the demands you may have for it. One day you may use your cane for a walk through the town or country, and another, you may be looking to accessorise your outfit to make a splash at a more formal gathering. For these purposes, all sticks are not created equal.
For those nights where formal attire is a must and impressions are key, a more fashionable cane or walking stick is the obvious choice. Less obvious though is the choice between fashionable sticks, as there are a wide variety of levels of style, elegance and flamboyance that are suited to different events, and different people. At WalkingSticks.co.uk, we know what we're talking about with regards to canes, so we've put together a few of our favourite fashionable sticks that we think will be a hit at formal events. See below for some of our favourites, or you can browse our entire range of Fashionable Walking Sticks yourself.
Extending Chrome Cane with Patterned Handle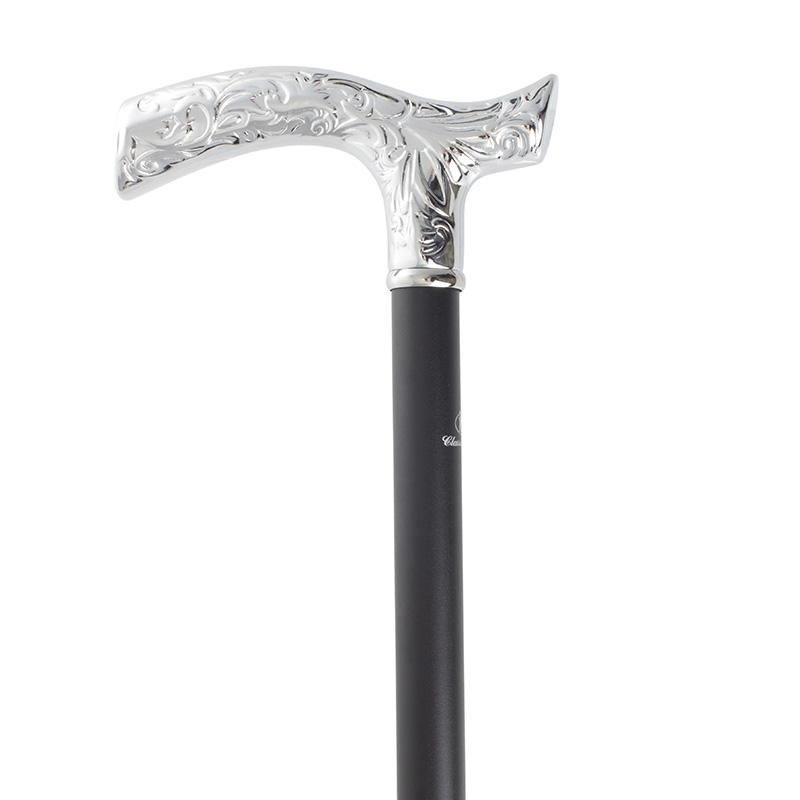 We begin our list with a more subtle cane that is at once both elegantly formal and highly practical. The Extending Chrome Cane with Patterned Handle features a striking polished chrome handle, complete with an ornate design that lends the cane a sophisticated and formal look.
The embossed handle is mounted on an elegant black shaft that makes this cane discreet enough for daily use and elegant enough for even the most fashionable nights out. A particularly useful feature of this cane is that it combines detailed styling with height adjustability, making it extremely practical for use as a walking aid, and suitable for just about any user.
Key Features: Ornate embossed handle on sleek black shaft, height adjustable.
---
Brass Crown Handle Boxwood Collectors' Walking Stick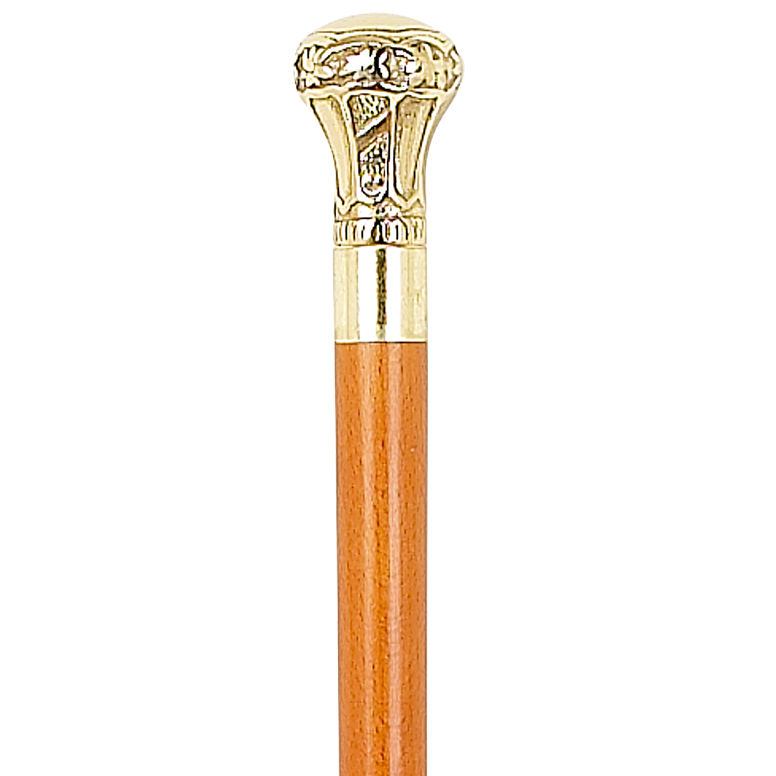 If the previous two sticks were more practical and subtle, this stick is the first on our list to make a truly bold statement. The Brass Crown Handle Boxwood Collectors' Walking Stick is a decorative cane that is made to perfectly complement formal attire, and is particularly suited to attending the most fashionable of events.
This stick is unlike the previous two in that it is not suitable for use as a medical walking aid, and is made purely for decorative purposes as a fashion accessory. Its sole purpose it to look elegant and appealing, and it accomplishes this task with aplomb. With a sleek boxwood shaft, the eye is drawn to the striking patterned brass handle that screams elegance and style. It fits comfortably in the hand, and is the perfect stick to complete your attire during those most special occasions.
Key Features: Topped with a striking patterned brass handle, excellent complement to formal attire.
---
Hardwood Crook Cane with Swarovski Handle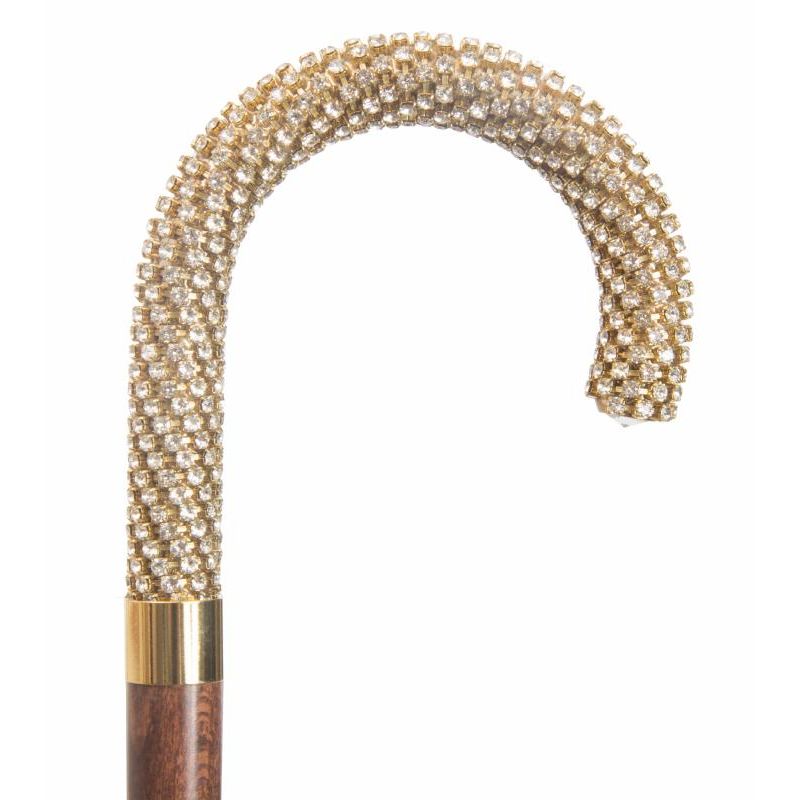 We couldn't get through this list without a nod to the truly audacious, and our final cane on the list certainly scratches that itch. If you're looking to turn every head in the room, the Hardwood Crook Cane with Swarovski Handle can't be beaten. This astonishing fashion accessory will put others to shame with its gleaming handle adorned with shining Swarovski crystals that dazzle the eye.
While the eye-catching handle is the true star of the show on this walking stick, the polished hardwood shaft lends an extra degree of understated elegance. Left in its natural colour, the shaft was carefully polished to bring out the natural beauty of the wood, perfectly complementing the ornate handle on top. This cane will truly be the star attraction of any formal gathering it encounters.
Key Features: Beautifully ornate Swarovski crystal handle, understated wooden shaft.
---
Which Cane is Right for You?
Now that we've gone through some of our favourite fashionable canes for formal occasions, it's time for you to decide. The nature of the formal events you intend is an important consideration, but at the end of the day it is your unique style that dictates which walking stick is right for you. Between the practical and the ornate, there is a wide spectrum of walking sticks to decide from, so take your time, do some browsing through our Fashionable Walking Sticks section, and decide for yourself.
If you need more information about our range of sticks you can contact our customer care team at 020 7501 0591 or helpdesk@walkingsticks.co.uk. Do you have any other questions, or something to add? You can leave us your thoughts in the comments section below!