Best Fashionable Canes for Winter 2019
Sunday, 10 November 2019 | Admin
An elegant walking stick can be the best fashionable accessory you could ask for. Yet finding a cane that would perfectly match your outfit, be it for everyday use or a formal event, is not an easy task.
While accessorising your carefully chosen outfit shouldn't be the cane's primary task, finding one that matches the time of the year as well is a bonus that will only enhance your already stunning attire. Our list of Best Fashionable Canes for Winter 2019 includes both casual and formal walking sticks with designs that are perfect for the chillier months.
Tartan Derby Walking Cane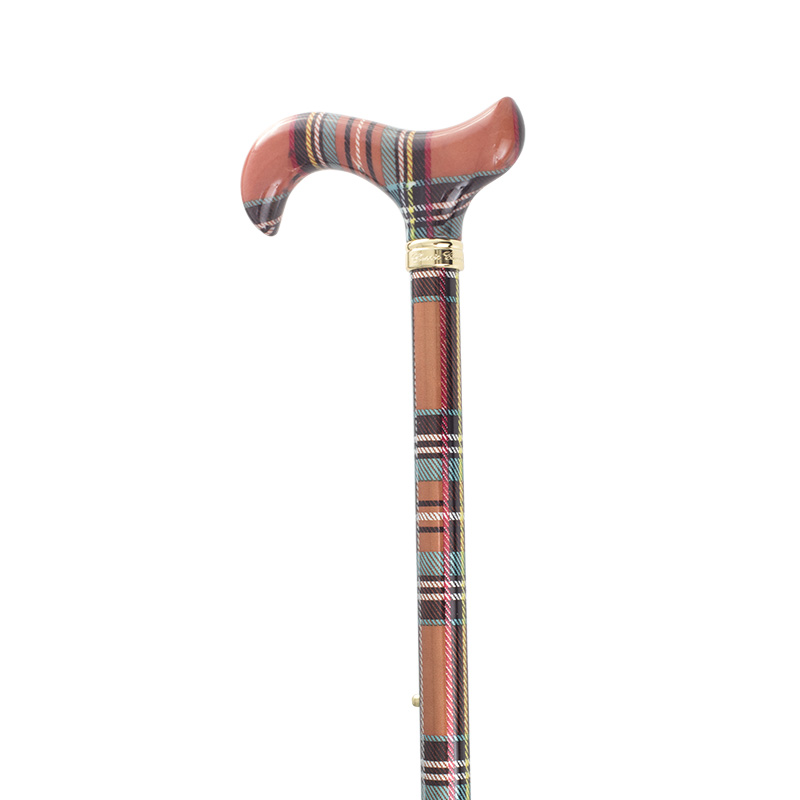 Tartan is a pattern that seems to never go out of style, and it is especially fashionable during the winter months. The Tartan Derby Walking Cane features an attractive pattern in orange-red, light blue, white, black, yellow and red colours that makes you immediately think of winter. This elegant Derby cane is perfect for everyday use and casual holiday gatherings with friends and family.
Key Features: Cosy tartan pattern; Derby handle; height adjustable from 77cm to 100cm (30" - 39"); rubber ferrule
Blue Paisley and Butterflies Walking Stick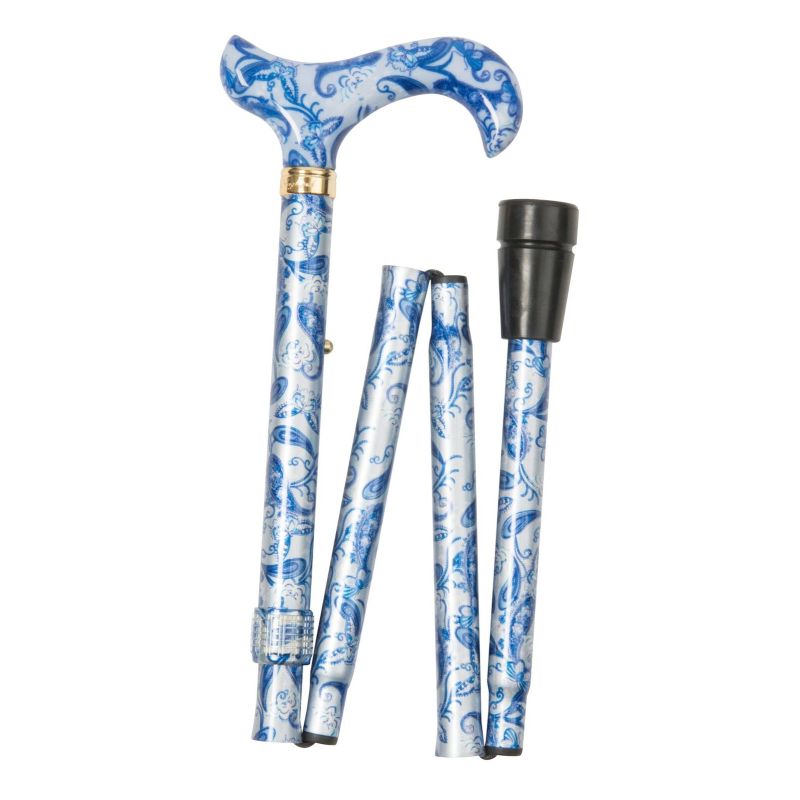 The Adjustable Folding Fashion Derby Handle Blue Paisley and Butterflies Walking Stick is an everyday cane with an attractive icy-blue design. Both the handle and the shaft are decorated with an attractive blue paisley pattern that is perfect for cold winter days. For your convenience, the cane can easily be adjusted in height, and even folded into four sections.
Key Features: Icy blue paisley design; Derby handle; height adjustable from 82cm to 92cm (32" - 36"); rubber ferrule
Grey Leaves Extending Petite Walking Cane
With a shaft featuring winter-white leaves on a slate grey background, and a snow white acrylic handle, the Grey Leaves Extending Petite Walking Cane is the perfect accessory for these chillier months. While the attractive shaft is made from aluminium, it is wrapped in a sealed, patterned fabric that gives the cane a lovely textured appearance. This is the ideal walking stick for anyone looking for a versatile, winter-style accessory that goes great with most formal and casual outfits.
Key Features: Snowy pattern; Derby handle; adjustable from 67cm to 90cm (30" - 39"); rubber ferrule
Milord Cane with Swarovski Elements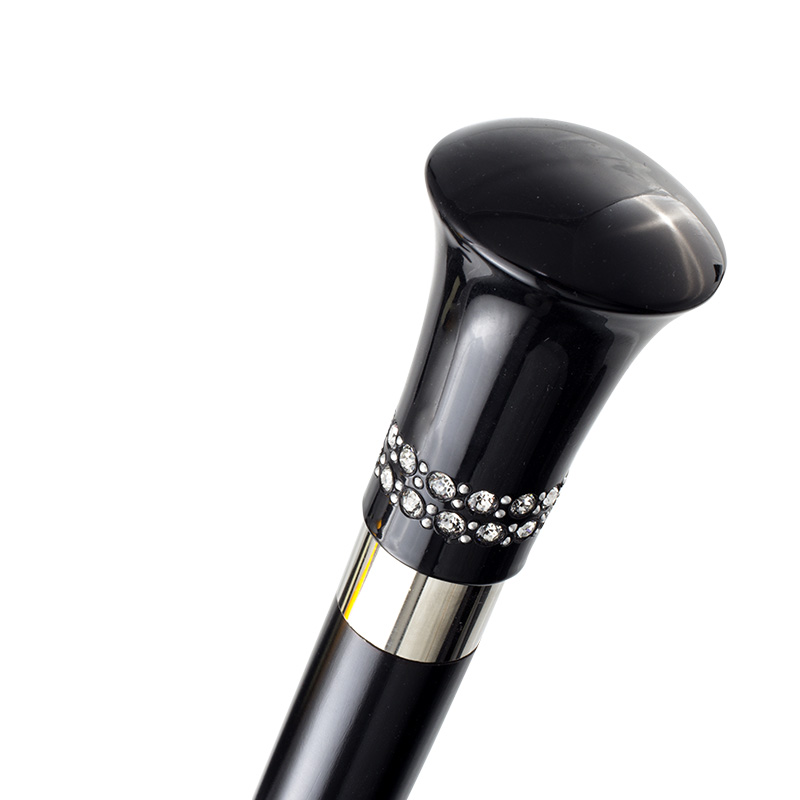 Gorgeously designed and embellished with tiny crystals, this Milord Cane is perfect as a distinguished accessory to any evening outfit. The elegant, black shaft is fitted with a smart chrome collar and a beautiful milord handle, embellished with glittering Swarovski Elements. The striking appearance makes it ideal for all important events, including formal Christmas parties and holiday gatherings.
Key Features: Milord handle with crystals; 92cm (36"); discreet black rubber ferrule
Hardwood Crook Cane with Swarovski Handle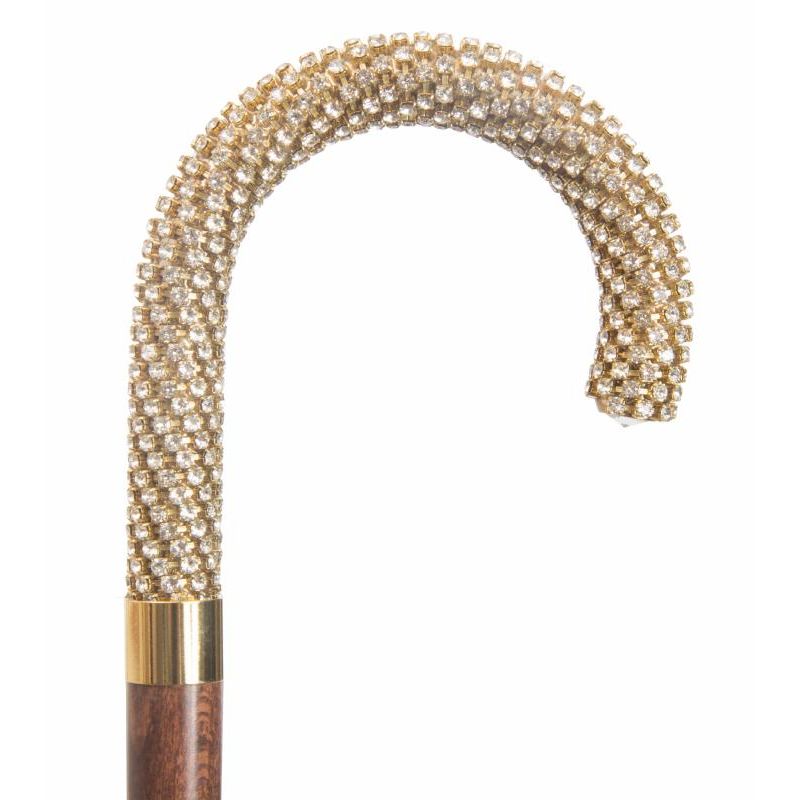 If you want to be the queen of every party you attend this holiday season, the Hardwood Crook Cane with Swarovski Handle is the accessory for you. This striking evening walking stick features a classic crook handle encrusted with countless tiny shimmering crystals, mounted on an elegantly tapered hardwood shaft that has been fitted with a smart metal ferrule
Key Features: Crook handle encrusted with crystals; 92cm (36"); elegant metal ferrule
Make Sure the Cane Matches the Occasion
Regardless of what your personal style is, you always need to make sure your chosen walking stick matches both the occasion and your outfit. There are numerous breathtaking canes you can choose from, but the key to a breathtaking overall appearance is finding one that perfectly complements your outfit for the occasion.
What do you think of our suggestions? Let us know in the comments, or find us on Twitter and Facebook!