A Guide To Wooden Walking Sticks
Thursday, 15 November 2018 | Admin
While there are many different types of wood that are more than suitable for making walking sticks, there's no denying that certain trees make downright amazing natural walking sticks that are not only practical, but a pleasure to look at as well. Each type of wood has its own properties, and this Guide to Wooden Walking Sticks is here to help you discover which types of wood you prefer and, hopefully, find the walking stick of your dreams.
Beech Wood
Perhaps not as glamorous as some other types of wood, beech is renowned for its hardness, wear-resistance, strength and excellent bending capabilities. Its typically pale cream colour makes it easy to stain into whichever shade you prefer, while the straight texture with a fine to medium uniform grain gives beech wood canes a more elegant, less rustic finish.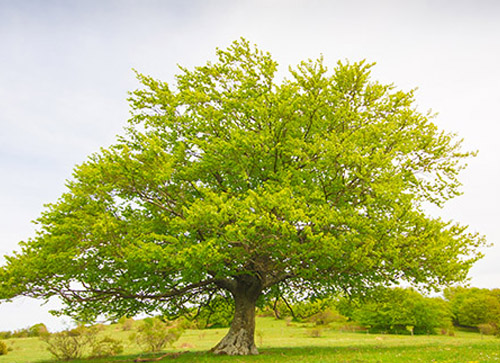 We stock a wide variety of Beech Wood Walking Sticks.
Most beech wood walking sticks are made from planks of beech wood, cut into batons and then machined to produce a round shaft for the cane. A wood with contorted grain would not be suitable for this, as many batons wouldn't be strong enough, but beech is perfect.
Key Features: Pale cream colour with fine grain; hard, wear-resistant and strong; offers great workability; ideal for everyday canes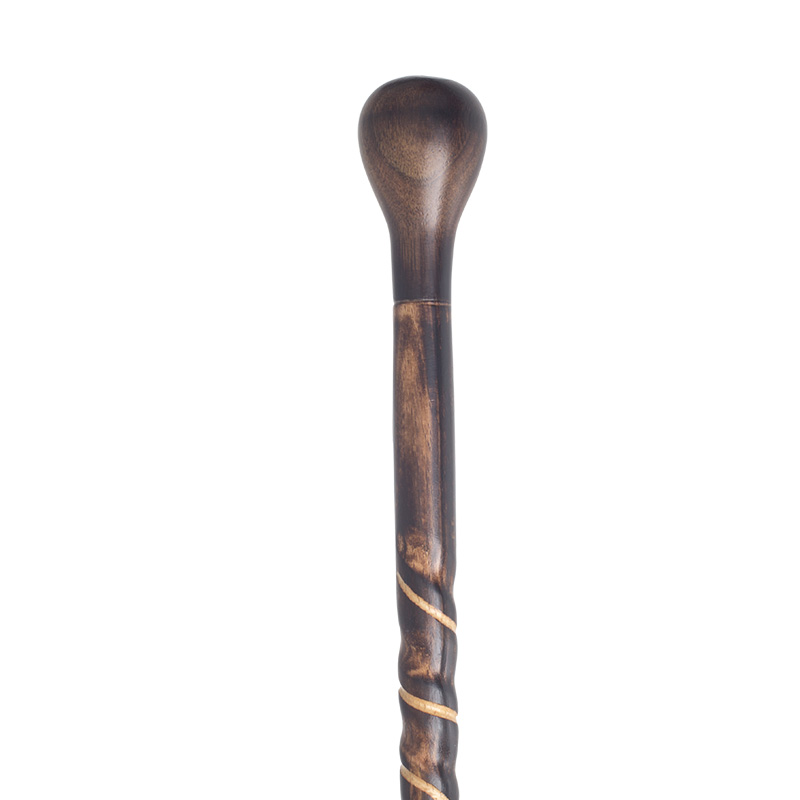 This Spiral Knob Handle Twisted Beech Wooden Walking Stick shows that beech wood canes are anything but boring. Made entirely from beech wood and beautifully varnished for a rustic appearance, this wooden walking stick is perfect for country walks. The knob handle is both comfortable to hold and visually pleasing, while the natural shaft has a dark and twisted appearance that adds a touch of elegance to the overall design of this country walking stick.

Ash Wood
The king of woods, ash is an extremely tough and resilient wood, ideal for walking sticks due to its straight grain and elegant appearance. The bark is usually left unvarnished, save for small areas in need of extra protection, such as the tips of the prongs on a thumbstick, or the handle of a knobstick. The ash wood walking stick is the great British traditional stick – no farmer is properly equipped without an ash stick in the back of his Landrover, as he tours his property or takes his livestock to market.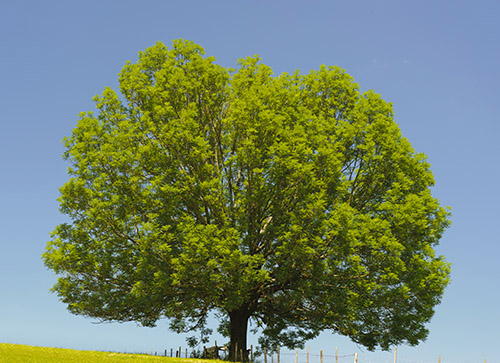 Explore our broad choice of Ash Wood Walking Sticks.
Ash responds extremely well to coppicing, and its bark, when grown on chalky soil, is an elegant silvery-grey that distinguishes it from other woods. If you're interested in learning more about coppicing, make sure to give our comprehensive article on coppicing a quick read.
Key Features: Attractive texture; responds well to coppicing; resilient and durable; ideal for making rustic walking sticks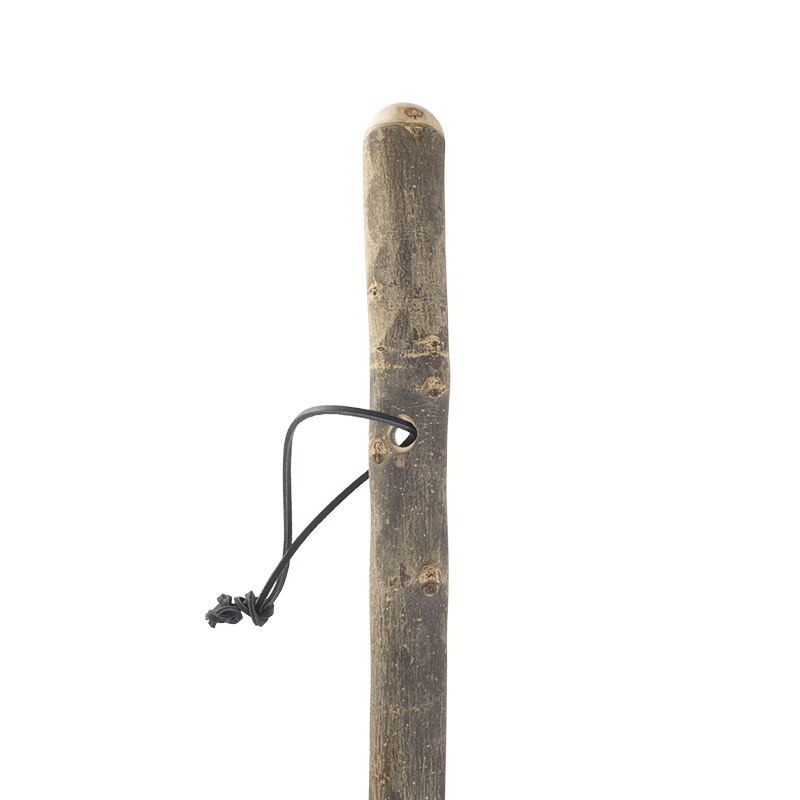 Since ash wood responds very well to the ancient method of coppicing, natural country sticks are very often made from this type of wood. The Ash Hiking Stick is a simple but classic wooden staff, crafted from a single piece of ash wood. It features a leather wrist strap and a specially designed combi ferrule that makes the ash hiking staff suitable for use on both hard and soft surfaces.
Hazel Wood
Noted for the variety of shimmering colours in its bark, ranging from dark brown to silver, hazel makes beautiful walking sticks of great character and complements horn and antler handles very well. It looks particularly good when accessorising a traditional British tweed suit, which also contains flecks of many colours.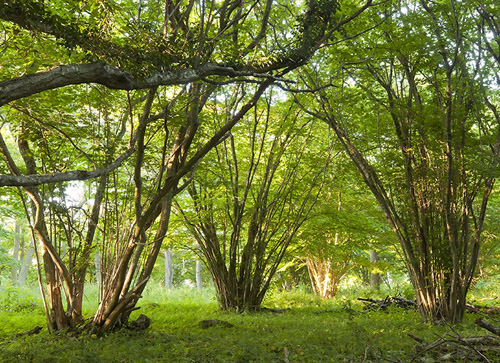 Make sure you don't miss our full range of Hazel Wood Walking Sticks.
If you love traditional products with an interesting backstory, a hazel walking stick might be the right choice for you. Hazel has the reputation as a magical tree – a hazel rod is supposed to protect against even spirits, and in some parts of England, hazel nuts were carried as charms and held to ward off rheumatism. There's more than one good reason to opt for a hazel walking stick.
Key Features: Ideal for coppicing; produces excellent country canes; known for its unusual colouring and texture; has the reputation as a magical tree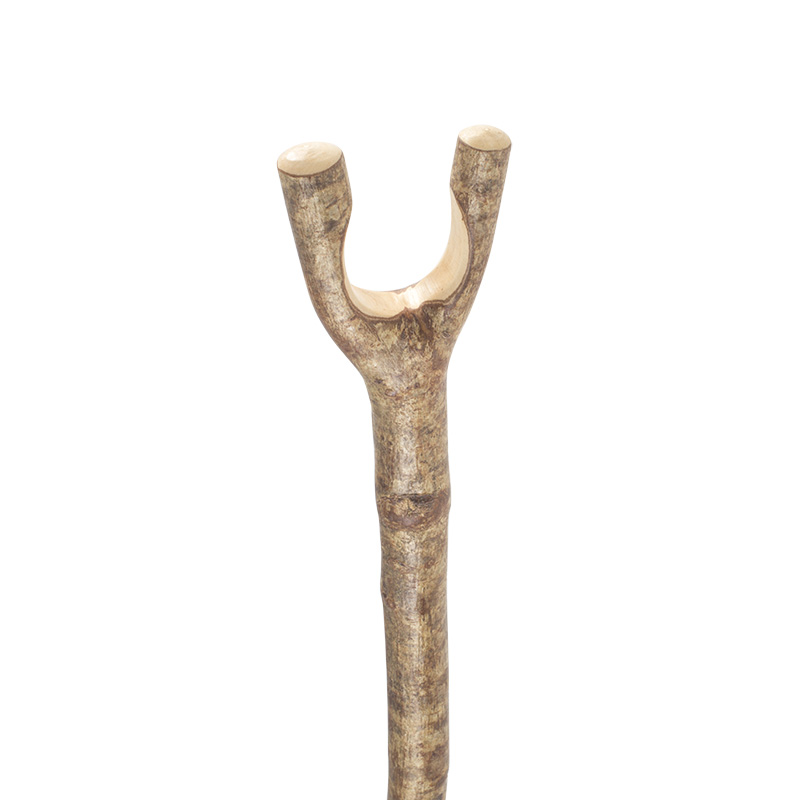 This Long Hazel Thumbstick Country Walking Stick is an excellent example of a charming and traditional country cane, made from coppiced hazel wood. The thumbstick handle features a perfectly natural V-shape that makes this hazel stick not only uniquely stylish, but comfortable to hold as well.
Chestnut Wood
Introduced to Britain by the Romans, chestnut grows extremely well here, and has been managed for coppiced wood in the south of England for centuries. It has a straight grain when young, which makes the coppiced wood very suitable for the production of walking sticks. It's either steamed or peeled to make a smooth-surfaced walking stick, or the bark is left on for a more rustic appearance.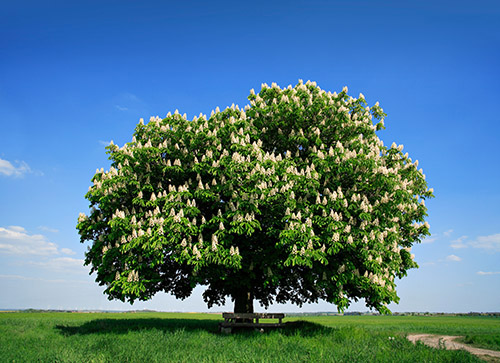 Take a look at our Chestnut Wood Walking Sticks.
Chestnut is one of the most durable woods for making walking sticks. This only contributes to its reputation as an excellent choice for a hiking stick that is not only reliable, but uniquely shaped as well.
Key Features: Very durable; excellent for making reliable hiking sticks; coarse texture; traditional appearance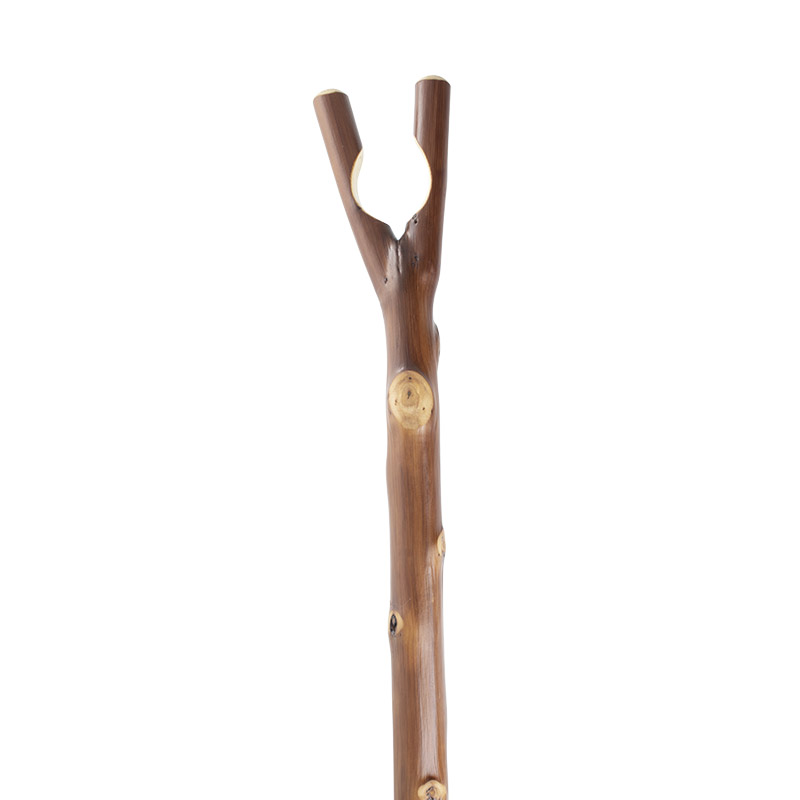 The Chestnut Thumbstick Country Walking Stick is everything you could ever expect from a hiking stick. Made entirely from chestnut wood, this thumbstick is both robust and rustic, a perfect example of a chestnut wood product. A thumbstick handle is one of the most classic British handles that has the naturally occurring V-shape. With the thumb resting in the middle and the fingers clasped around the stick, this handle provides additional support and balance.
Blackthorn Wood
When it comes to characterful wood that grows in the UK, nothing can beat blackthorn. This small and thorny tree features a very dark brown shaft that produces some of the most beautiful natural walking sticks you could imagine. In spite of the tree's low height, the timber itself is hardwearing and tough, traditionally used for making strong and durable sticks. Today, blackthorn walking canes are mostly renowned for their rich colour and appealing texture.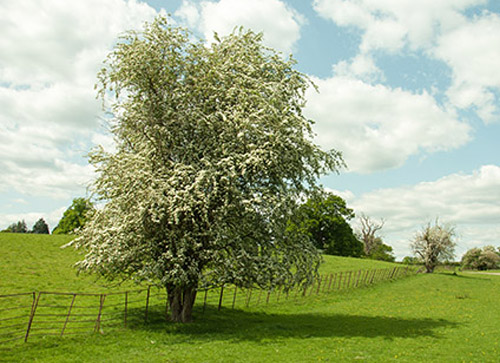 Discover our Blackthorn Walking Sticks.
The interesting appearance perfectly reflects the rich history and folklore connected to this type of wood. Leprechauns are said to live in blackthorn bushes, and the patron saint of Ireland, Saint Patrick, once sheltered from the rain under a blackthorn bush. It promptly flowered to protect the saint, which is said to be why the blackthorn flowers before it comes into leaf each spring.
Key Features: Characterful texture; rich colour; strong and durable; the traditional wood of Ireland; responds well to coppicing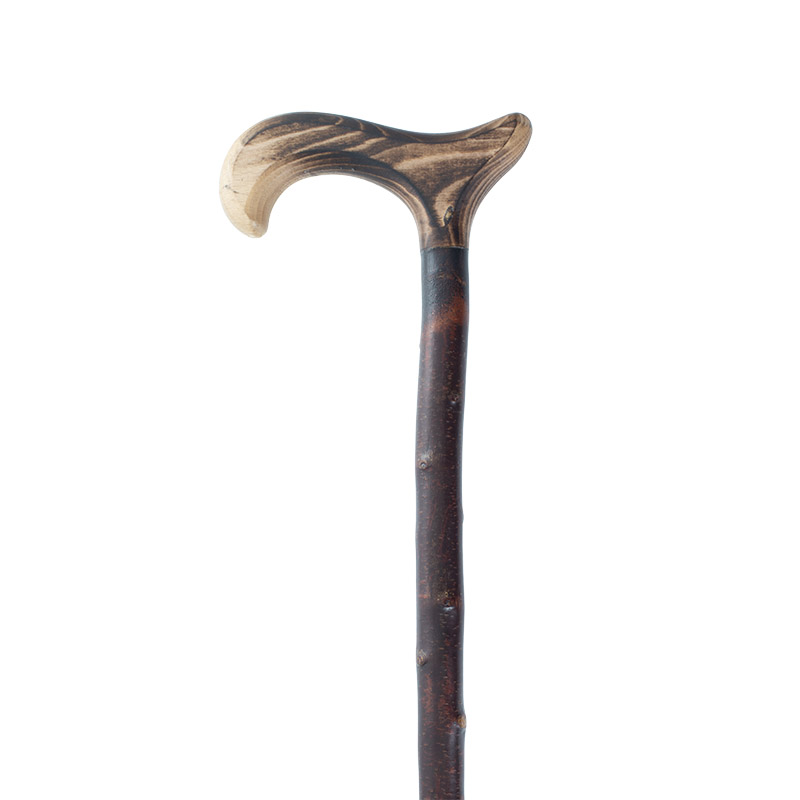 The Blackthorn and Beech Derby Handle Walking Stick combines a striking blackthorn shaft with a sturdy wood-grain beechwood handle, providing the stick with a distinct and attractive style. The unmistakeable character of the blackthorn wood shines through, while a rubber ferrule provides plenty of grip for all sorts of terrain. This walking stick will look just as at home on a country hike as a stroll through town, making it versatile enough for any user.
While beech, ash, hazel, chestnut and blackthorn are the most common types of wood for making walking sticks that are both attractive and durable, there is a whole sea of wooden walking sticks out there to choose from. Make sure you check out our full range of Wooden Walking Sticks before committing to one.
Do you have any other questions, or something to add? You can leave us your thoughts in the comments section below, or find us on Twitter and Facebook!
Shop Some of Our Favourite Wooden Sticks
£24.99

FREE Delivery Available

| | | |
| --- | --- | --- |
| | | Currently unavailable. Please check back soon |

£19.99

FREE Delivery Available

| | | |
| --- | --- | --- |
| | | In stock now |

£56.99

FREE Delivery Available

| | | |
| --- | --- | --- |
| | | In stock now |

£57.99

FREE Delivery Available

| | | |
| --- | --- | --- |
| | | Available, dispatched in 1-5 days |

£33.99

FREE Delivery Available

| | | |
| --- | --- | --- |
| | | Currently unavailable. Please check back soon |

£27.99

FREE Delivery Available

| | | |
| --- | --- | --- |
| | | In stock now |

£89.99

FREE Delivery Available

| | | |
| --- | --- | --- |
| | | In stock now |

£66.99

FREE Delivery Available

| | | |
| --- | --- | --- |
| | | In stock now |

£43.99

FREE Delivery Available

| | | |
| --- | --- | --- |
| | | In stock now |

£50.99

FREE Delivery Available

| | | |
| --- | --- | --- |
| | | Available, dispatched in 1-5 days |

£19.99

FREE Delivery Available

| | | |
| --- | --- | --- |
| | | In stock now |